---
Updated Jan. 19. 2017
In this text, I present 13 best multi-day backpacks suitable for any hiking, mountaineering, or backpacking tour. So these are truly multipurpose backpacks. They are all from the medium range 38 – 55 liters volume. All of them are presented in detail in my separate posts.
What I mean by multi-day packs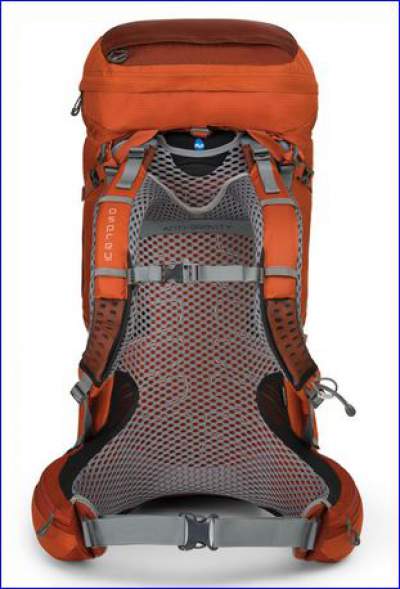 This may include everything from overnight & weekend trips to several days trips. Backpacking packs and packs for extended tours will be presented elsewhere. 
If you are in the Alps, an overnight trip may mean staying in a hut, so you may not need a tent and a pad. You might carry a sleeping bag only or going without it, and have a liner bag only. In such cases, you may be doing well with a pack of 35-38 liters only.
So, what you are going to use may depend on the environment.
Will you sleep under the stars, so you carry a bag and a pad only?
Do you carry a tent or a bivy?
Are you hiking on Tenerife or in cold and wet Alps, or in some cold but dry areas in the US?
Did you spend a lot on your equipment so you have a bag and a pad that are very packable? See this example of a very packable double bag, NEMO Tango Duo (the item number 2 in the list there).
---
Weight to volume ratio
Naturally, you would like to have a lightweight pack, but be careful about this.
You will see sometimes that rating of backpacks is based on the weight to volume ratio. I do not think this is so simple. If this is a criterion then take a plastic bag and you will be doing great.
The weight of packs can be reduced in various ways that are not always good for you, and you should be aware of this. This includes:
Using cheap and non-durable materials for the pack fabric.
Using some tiny peripheral wire and then call this an internal frame backpack.
Using low-quality lightweight zippers.
Using cheap and lightweight buckles. So you will have to carry some spare ones in pockets!
Making a pack without a rain cover. But you might have to buy one, so you will pay extra and still add to the weight!
Making a pack without side (zippered) pockets. There is no such thing as a pack with too many pockets!
Making a pack without hip belt pockets, or making such pockets small and of a tiny fabric.
Making a pack without a bottom compartment. This implies less one external zipper, and also less one divider (which in some good packs includes one extra zipper) between the two compartments.
Making a pack with a single top entrance, while some other quality packs may have 2-3 access points. Extra entrance points imply extra zippers so the pack becomes heavier, but you have a great feature added to the pack.
About non-durable materials: My Deuter Futura 38 is from 2003, and I have climbed almost all mountains described in this site by using this pack. So 13 years later it still looks intact!
About frame: To realize what a quality frame may imply you should see internal frame construction in some of Deuter packs and compare it with some other brands. Have a look into this Deuter Futura 32 pack. Compare it with what you have.
So do not be fooled with weight/volume ratio. See what the pack really includes.
---
Is adjustable harness essential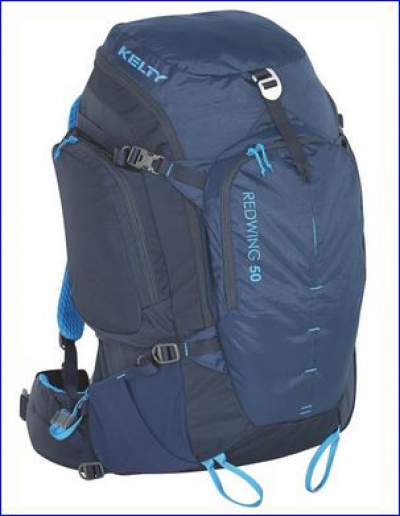 You can have fixed or adjustable torso length.  With some brands 'fixed' implies a single size. But with others, you can have several sizes, like small, medium, large (you can see it in the case of Osprey Atmos 50 AG). So this is a sort of adjustability and you have to decide in the moment of purchase.
With some really good brands, you still have extra adjustability even after you initially chose between several sizes. I would again point out the same Osprey's model, but there are many more of that kind.
Is this adjustability essential? The answer is yes and no.
Are you sharing the pack with somebody? If yes, then definitely you need an adjustable harness.
Are you a grown up person, not growing any longer? If yes, then why would you need an adjustable harness. OK, you may buy such a pack, but you will adjust the torso length once and forget about this feature forever.
Are you buying a pack for your growing kid? If yes, then certainly buy a pack with adjustability.
How about on-the-fly adjustability?
Yes, there are packs of that kind. You adjust the harness when you are on the go, with your pack on the back. One example of this kind is the new version of Kelty Redwing 50, you have seen its picture above, and it is also in the list below. I shall never understand the purpose of this feature. The old version of the same pack has a better adjustability system.
Innovations do not always imply a progress. You would not want to 'improve' the violin design of Stradivarius; he achieved perfection.
---
About suspension – which system is the best

This is closely related with the adjustability discussed above.
Deuter alone has some 16 different kinds of suspension systems. They have developed so many and they use them dependent on the size and the purpose of a pack. My favorite is the system which includes a tensioned mesh, originally introduced for the first time by Deuter. This is the most appropriate system for the medium range backpacks.
This basic idea is used in several of their systems, you may see one here on the right applied to Deuter Futura Vario backpacks. The mesh is tensioned by spring steel rods.
The pack is completely detached from the body, so much that you can pass your hand between the mesh and the pack all the way from the lumbar area to the top. This suspension system has full adjustability as well.
I do not think there is a better system out there, but I guess this depends on the size of the pack, and on its purpose. For true load-hauling packs they use different systems, with good reasons I am sure.
A very similar tensioned mesh is used also in some packs by Gregory. You may see it in Gregory Z55 (in the list below).
A tensioned mesh system of its own kind you will find in Osprey Atmos AG and Aura AG series, which they call Anti-Gravity system, hence the letters AG in the name of the series. This pack is also in the list below.
There is one thing you should know about this revolutionary design: these packs make a crunching sound when you walk. This is the effect of the mesh they introduced. There is no such an issue with Deuter and Gregory mesh-type suspension.
---
Should the pack have a frame, internal or external
The answer is simple: yes. For packs in this size range, it is essential to have an integrated frame. All of the packs listed here are in fact with an internal frame.
The purpose of the frame is to transfer the weight to the waist area and to reduce stress on shoulders and chest. This will allow you to breath more freely and more deeply, which will reduce fatigue of course.
I remember my first mountaineering pack which I used for climbing Triglav (2864 m), which is now in what is known as Slovenia. At that time it was in Yugoslavia, but the mountain did not move. The country disintegrated meanwhile.
This was almost 30 years ago, I mentioned this in my earlier post. The pack had an external, a rather primitive frame with an aluminum bar horizontally positioned in the middle of my back and in such a way to hurt my spine with every step.
If you are a young person you would not believe how much the technology of pack frames has been improved in the past decade. Modern packs fit like a glove.
But as I mentioned above, the term 'internal frame' is used for any kind of structure you have there. This can be one of the following:
A tiny peripheral wire. This mainly gives the shape to the pack, and it does not have much effect on weight transfer to the waist area.
A single central rod/stay.
Two side stays (this I have in my old Futura pack).
A peripheral wire with X-shaped stays.
Two side spring stays with X-shaped stays in the central area, etc.
These stays can be aluminum (most frequently) or steel (see Deuter Futura 32 as an example). Are you now surprised that some Deuter packs are heavier than other brands? This is to provide tension for the mesh. They are designed to last forever, I have one of the kind.
---
Before you actually choose
Here are a few tips that can help:
Get informed before you buy. Buying a top quality pack implies getting something you will use for many years. So it makes sense to do some homework.
Be careful if something is really cheap. There may be reasons for that.
Normally you do not know much about materials. So compare materials & features in various top brands.
Read field reports about some particular products. I warmly recommend BGT site (backpack gear test). They have numerous field reports for various outdoor equipment items.
---
Which packs I have included in the list
Having in mind all features given above, I have made a list of truly great, best multi-purpose backpacks. Those included in the list below are all of a top quality, the packs which I would happily use myself.
If you follow the links to the posts, you will see that I rank them very high, without exception. My rating is personal, based on feeling and some features that I either like or need.
For example, a rain cover is something I would not go without in the Alps, but this may not be your priority if you are somewhere in Arizona. So better focus on the features of the packs rather than on my own rating.
Note the following:
The numbers in the names of the packs denote the volume, so it is not repeated in the columns.
The order is alphabetic. It is true that I love Deuter packs but again, this is alphabetic order, not the order of preference. Though I do have my favorite, this is Deuter Futura Vario backpack.
I give only a few features, not necessarily the most essential, but this is only due to a limited number of columns. To see all features please follow the links; the names of the packs given here are clickable.
Some of the packs are specific women's design, like Deuter Futura PRO SL 40, Kelty Redwing 40, Osprey Kyte 46.
*Those are specific women's design packs.
As you see from the table, some models of Osprey have triple-yes. Does this make them perfect? These are great packs but the answer is no. These are just 3 out of many features which you might want to consider before buying a pack. What may be a priority for you, will not necessarily be a priority for me, and vice versa.
---
Conclusion
To conclude this text about best multi-day backpacks, the packs presented here (and in more details in separate posts) are all top quality and from world famous brands. The choice must depend on the use you have in mind for the pack. I myself mostly use my Deuter Futura 38, and this is good enough for day tours as well as for overnight tours. If it is too big, you can cinch it down, you will always have some side compression straps. If it is too small, you will use attachment loops and straps from outside. I have them on the bottom, on the top, on sides, everywhere. So a lot of stuff can be attached to a relatively small backpack.
Thank you for reading. I hope this text has been useful to you. If this is so please share it with others.
I shall be happy to have some comment from you. There is a comment box below.
I wish you a pleasant day and good luck in searching for your ideal pack.
---
Addition: After posting this to a group on Facebook, I received a comment that "when writing an article recommending packs to a general audience, you shouldn't use YOUR personal preference standards. You should use those that are most likely to be related to by the general audience you're writing for."
My reply was that there is no general audience, there are only individuals. The general audience will not carry your backpack, you will. Therefore the choice must be yours. The purpose of this text is to help you making an educated decision, based on facts and on the comparison of a variety of packs.
---