---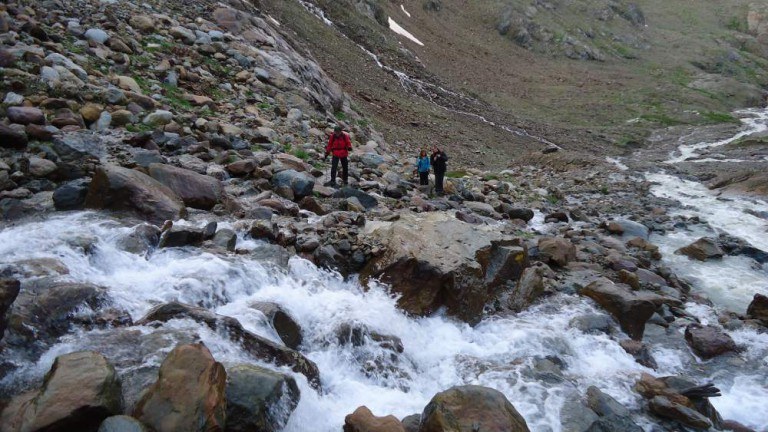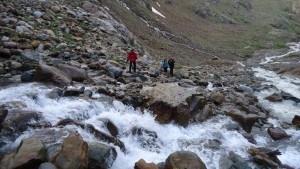 In this text, I describe a few ways to purify water for drinking. This is something you will need if you go outdoors. Even if you are on a day hike you will need 2-3 liters of water. For an overnight adventure, you will need perhaps 5 liters.
When you add this water to all your stuff in the backpack this is a lot of extra weight. I know this from the first-hand experience, from some overnight tours in the Alps. Carrying anything extra from an Alpine valley at 1500 meters of altitude to some 3000 meters can be a very unpleasant experience.
---
Why purifying water in mountains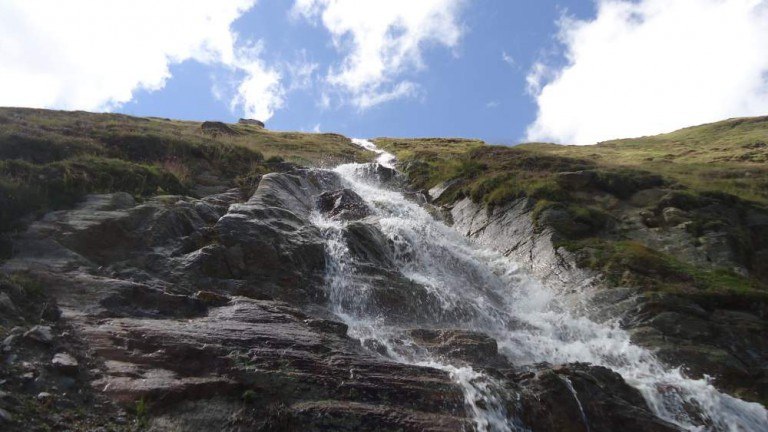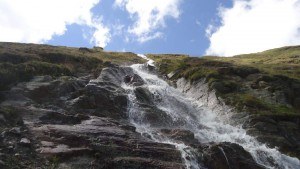 Earlier I used to drink water sometimes from water streams in the Alps. If you have ever visited the area you know well how beautiful those alpine streams can be.
You will see some people claiming it is safe to drink once you are above inhabited areas and above pastures where you normally have a lot of cattle in the summer time.
This may be correct, and as I said, I used to drink stream water sometimes. So if you really do so, perhaps it is good to be sure that you do not have some mountain hut above. Why? Well, have you ever approached a hut from the valley? I did many times and can tell you, in some situations, you can smell it far before you reach it.
I do not know how it is officially regulated with toilets in the mountain huts, and where the stuff from the toilets goes. But you can imagine that a hut at 3000 meters or so will not have a true sewage system in place.
So for example, if you approach the Tracuit hut along the normal north route, you will smell it already when you pass the glacier lake below it. See the area described and in photos from my tour to Barrhorn. I am not sure but I assume that the toilet stuff, or some part of it, goes freely somewhere below the hut, hence the smell far below the hut.
How about water from glaciers? Be careful again. You do not know what is melting down in the glaciers. All those beautiful streams do come from glaciers of course.
It is good to bear in mind that many areas in the Alps have been battle places in the last century wars. 100 years old frozen bodies of dead soldiers have been appearing from time to time from the retreating glaciers. See some links in my text about Bivacco Battaglione Ortles.
But this is only about 100 years of history. How about 5000 years? See some video about famous Otzi iceman found in Otzal Alps at the Italian-Austrian border.
All in all, in view of all this, and after reading about strange infections some people got apparently after staying in the Alps for vacations, I am careful about drinking water from the beautiful alpine streams.
I am speaking about the Alps because this is where I go most frequently, but this all applies to any mountains.
---
How to purify water for drinking
So what are the best ways to purify water? Here I give a few:
1. Boiling water
This is certainly the safest method, proved in practice. I do have a gas stove with me but not always; and I carry it mainly because of being a coffee addict, so I want to have it even when I am somewhere high in the mountains.
At higher altitudes, it is recommended to boil the water longer. The physical reason (I am a physicist, this is my stuff) for this is because water boils at the lower temperature at higher altitudes (because air pressure is reduced). For example, at water temperatures of 160° F (70° C) pathogens are killed only after 30 minutes. That is why at extremely high altitudes boiling water may not have any effect on pathogens (see the table below).
So to be safe, for any alpine altitude, keep it boiling up to 3 minutes or so. This will hopefully kill all pathogens; but note, eventual chemical toxins will still be there.
Here is water boiling point (the third and fourth columns) with the altitude:
| | | | |
| --- | --- | --- | --- |
| Altitude (Feet) | Altitude (m) | F degrees | C degrees |
| 0 | 0 | 212 | 100 |
| 3000 | 914 | 206.2 | 96.8 |
| 6750 | 2057 | 199.2 | 92.9 |
| 10000 | 3048 | 193.2 | 89.6 |
| 13250 | 4037 | 187.4 | 86.4 |
| 16500 | 5029 | 181.8 | 83.2 |
| 19750 | 6020 | 176.3 | 80.2 |
| 23000 | 7010 | 171 | 77.2 |
---
2. Using chemicals
This I would use only if I have to. It is, of course, good to have some of them in the backpack because they are not heavy and do not take much of space for emergency purposes. There are apparently some side effects after using them in an extended period of time, in particular with respect to your thyroid.
Typically those are iodine pills. How do they work? You put the pill into the instructed amount of water, shake up and wait for half an hour. Reliable? Well, it appears not so much against cryptosporidium.
But there is also the matter of taste of water with these chemicals. To suppress the bad taste you will add some iodine corrector pills. Yes, some more chemicals. So this is a no option for me in general.
3. Water filter systems
Here you have:
synthetic filters,
ceramic filters, and
a combination of the two.
Synthetic filters are very effective, you get a lot of water very quickly. One example of these is KATADYN Hiker Pro Water Filter, described in detail within this site.
Yet another example is Sawyer MINI Water Filtration System. Apparently, it works great against all the usual sorts of bacteria. But viruses and chemicals are typically out of scope here, this tool will not help in such cases. It does not remove pesticides, heavy metals, and chlorine.

The effective surface inside Sawyer filter is 20:1 as compared to ceramic filters, which also implies far less necessity for cleaning it. But cleaning itself is very easy. The tool comes with 1 million gallon guarantee.
Ceramic filters: These filters have a clay cylinder inside for filtering the water. So the filtering process is less fast than in the case of synthetic filters. Cleaning practically means just washing the filter properly and by removing what is accumulated on its surface. These filters will NOT remove viruses of course.
Generally, they require more care because the filter can break if you handle it inappropriately or if it is frozen.
One example of this kind is MSR MiniWorks EX Microfilter. 
Synthetic-ceramic combined: As the name suggests these filters contain both types mentioned above. An example of this kind is Katadyn Vario Water Filter.

For backpackers the weight matters, so clearly synthetic filters are far more compact and lightweight than the models with combined filters.
---
4. Water purifiers
These tools purify the water in the bottle as you drink from it, so this is a simple design with no external tubes and pumps. They are designed to remove all organisms, including viruses as well.
Typically here you a several stages filters which remove particulates from the water, cysts (including Giardia and Cryptosporidium), and finally bacteria and viruses.
One example of this kind is Katadyn MyBottle Purifier. 
---
5. UV water purifying methods
This method is used not only for backpackers but far more general. They contain a UV lamp which kills even viruses. So this makes them quite different from the filter tools presented above.
UV purifiers are usually made very small for backpackers and travelers in general, so this is definitely a tool worth having in your equipment.
If you are a backpacker or mountaineer, perhaps a good option is to have one of these combined with some inexpensive and lightweight filter mentioned above. This because UV purifiers do not filter the water themselves, and they do not remove eventual particulates and dirt. Though this you would need only if the water is truly physically dirty.
One example of a UV purifier is SteriPen Freedom Water Purifier. 
---
All the tool mentioned in the text are presently available on Amazon. For the price updates please follow the links given above. The text is focused on mountains, but almost all mentioned here applies to any backpacking tour abroad. See my tips and tools recommended for such occasions, in particular if you are on a trip to India, and my text with the list of tools for hiking.
So I hope this text about ways to purify water for drinking has been useful to you. I shall be happy to read some comments from you, there is a comment box below. Thank you.
---