---
In this SteriPEN Water Purifier review, I present 5 UV water purifiers from the SteriPen brand. As the name suggests, they all work on UV (ultra-violet) light effects on bacteria and viruses. They are extraordinary effective tools for cleaning water for drinking.
UV water purifiers are one of several tools and methods you can use to get clean water. See more in my recent review of 5 best ways to purify water for drinking. These tools are typically very handy and suitable for backpackers, hikers, mountain climbers, and general travelers. 
The list includes:
SteriPen Freedom UV water purifier.

SteriPEN Emergency water purifier.

SteriPEN Ultra water purifier.

SteriPEN Classic 3 Bundle water purifier.

SteriPen Adventurer Opti handheld UV water purifier.
See them presented below.
---
1. SteriPEN Freedom Water Purifier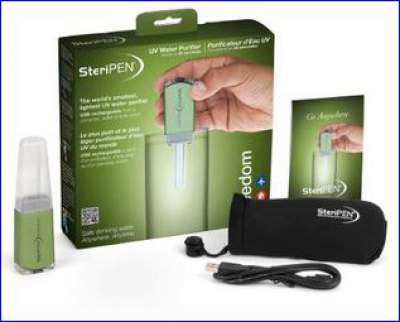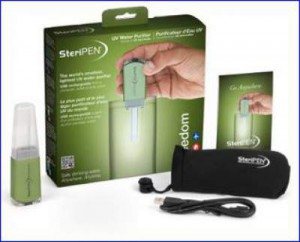 This is an ultralight and compact tool with only 2.6 oz (74 g), with integrated rechargeable batteries, and very easy to use.
According to its specifications, this tool destroys over 99.9% of bacteria and cysts, including Giardia and Cryptosporidium, as well as viruses.
As the name UV suggests, humans cannot see this light, but the indication of the tool working is a visible LED. You simply put it into the water and stir until the LED shuts off.
This means that the necessary dose of UV light has been applied to the water and destroyed all living organisms there. The light acts on their DNA making them harmless. The same method and technology is, in fact, used in hospitals and in other facilities.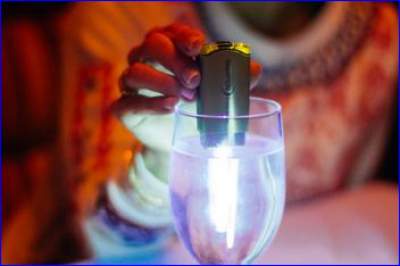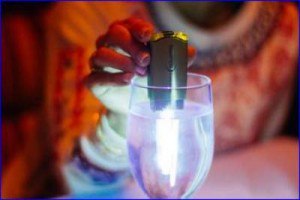 Capacity: 16 oz (454 g) in 96 seconds.
Battery: internal, rechargeable.
You can recharge it through a computer, AC adapter, or through a compatible solar charger. The package with the solar charger is presently around $78 and it is available at Amazon. The tool is designed to operate only if enough power is left in the battery to fully clean the water.  So you are free of a risk of inadequate treatment.
Best use of this tool is in combination with some water filter, this in case that the water contains some particulates and solids which would prevent a full treatment.  For a water without dirt, you do not need it.
Where to buy
Pros
Extraordinary handy.
Simple to use.
Very reasonable price.
A lot of positive reports from users. But…
Cons
Somebody was complaining about the battery, it did not hold the charge. The same was with yet another customer whose battery failed even after he received the new tool.
---
2.

SteriPEN Emergency Water Purifier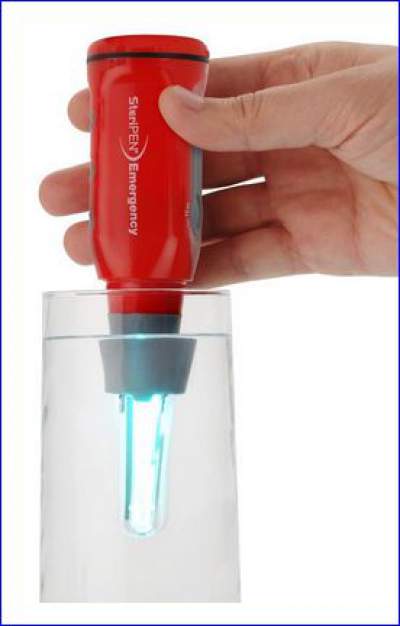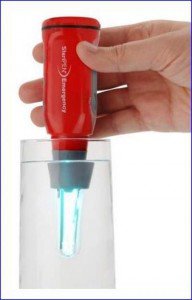 All properties of the Emergency Purifier with respect to its effects on viruses and bacteria are completely the same as in the Freedom model described above. The UV physics of this model works in the same manner. There are only some technical differences.
This is a heavier model as compared to the Freedom Purifier, but still very compact, user-friendly, and easy to use.
You use this model in the same way, dip it into the water and stir. It will clean 16 oz (454 g) of water in less than a minute. So it is a bit more effective than the Freedom model. One set of batteries will provide you 200 water treatments, this is very efficient in every sense.
The remark about the necessity to have water without solids and debris holds here as well.
Capacity: it purifies 1 liter of water in 90 seconds.
Battery: 4 AA lithium (not included). Do not use alkaline batteries with this model.
Weight: 5.7 oz (162 g).
Place to buy
Pros

Completely the same as for the Freedom model.

Cons
One customer was complaining about batteries, they lasted for 10 treatments only. But batteries are not the part of the package.
---
3. SteriPEN Ultra Water Purifier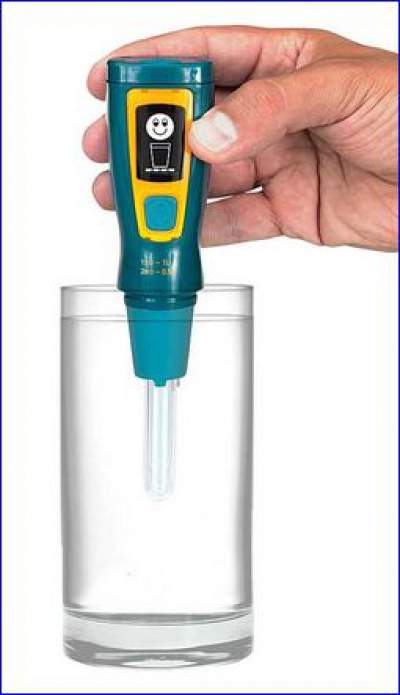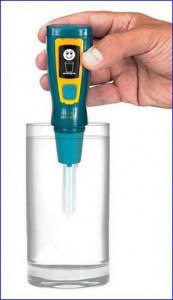 This tool works on the same principles as those presented above, and you use it in the same manner. It comes with an integrated rechargeable battery that you can charge similar to the Freedom model, through your computer, solar panel, or adapter.
The package also included a USB cable. Fully charged Ultra can clean up to 50 liters of water.
You put the light tube in the water and stir. When the smiling face appears on the gadget, your water is ready.
Capacity: 1 liter in 90 seconds; 16 oz (454 g) in less than a minute.

8000 treatments lamp.
Battery: internal, rechargeable.
Weight: 5 oz (140 g).
Place to buy
Pros
Good users' experience.
Efficient.
Integrated battery.
Cons
---
4. SteriPEN Classic 3 Bundle Water Purifier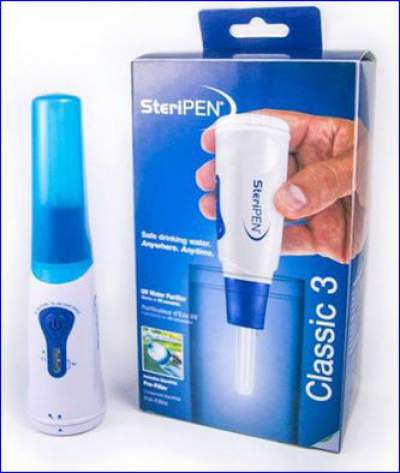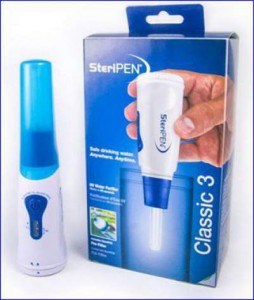 The same UV technology, with an addition of prefilter which is included in the package. The role of the prefilter is to remove solids and particulates which otherwise could prevent a full treatment of water. The gadget has an indicator for 16 oz (454 g) or 32 oz (907 g), so this is the amount of water you can clean at one go.
A few technical specifications:
Capacity: 32 oz (907 g) in 90 seconds.

8000 treatments lamp.
Battery:
– 4 AA alkaline, not included; 50 liters of clean water with one set.
– with lithium batteries, not included, 150 liters with one set.
Weight: 2.9 oz (82 g) but without batteries.
Place to buy
---
5. SteriPen Adventurer Opti Handheld UV Water Purifier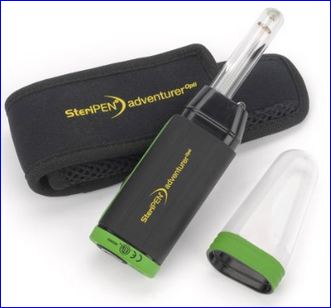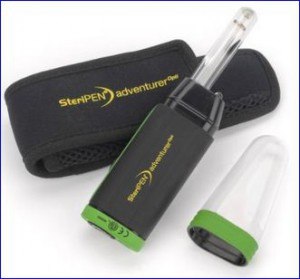 This is a Backpacker Magazine's 2011 Editors Choice Award winner. The tool is useful for backpackers, international travelers, and campers.
Adventurer Opti includes an optical water sensor and temperature sensor aimed at ensuring that it works at optimal performance and that its internal components remain completely functional. The bulb which indicates purification serves also as an emergency light source.
Technical specifications
Capacity: 32 oz (907 g) in 90 seconds.

8000 treatments per lamp.
2 batteries CR123, included.
Weight: 3.8 oz (108 g) but this without batteries.
Place to buy
Here is a video from SteriPen about their Adventurer Opti Mini Pack Water Purifier:
I give a video for one model only, there are no essential differences between them so there is no need to add videos for all models given above.
---
Summary
To summarize this SteriPEN Water Purifier review, as you have noticed for each of the tools presented above there are complaints about their reliability. So I would say, having an extra package of some chemical treatment pills is strongly advised if you go to areas where water quality is a truly serious issue. For me going to the Alps, this is definitely not the case.
You may be surprised to see that I give the highest rank 9.5/10 to the number 4 above, the Classic Purifier. The reasons for that are a balance of the price, weight, the type of the battery, and the fact that it includes a prefilter as well, and it works with 2 types of batteries. I do not believe in integrated rechargeable batteries; they lose their features quickly and you are left without the water purifier tool.
Another question is: can you really be sure that you will not get any virus or bacteria when using some of these tools? Well, I am not in a position to give a qualified answer to this. I can only be sure if I use a properly boiled water, see my text about this.
Though, these UV water purifiers are so popular and widely used, that I can only hope it is true what producers of these tools claim. But I do believe they are good enough for my adventures in the Alps or in any other mountains.
If these tools are not what you want, please see the MSR Guardian Purifier which is able to remove even viruses.
Thank you for reading, I shall be happy to have some comments from you in the comment box below. Have a nice day.