---
What to wear for summer in the Alps? I guess you can have many different answers, and it is unlikely to have an agreement about what an optimal clothing combination in such an environment would be. Naturally, in this text, I can speak only in my name.
I have been climbing in almost all parts of the Alps, in Switzerland, Italy, Germany, Austria, and Slovenia. So here I describe what I typically wear during my hiking and climbing tours in the Alps.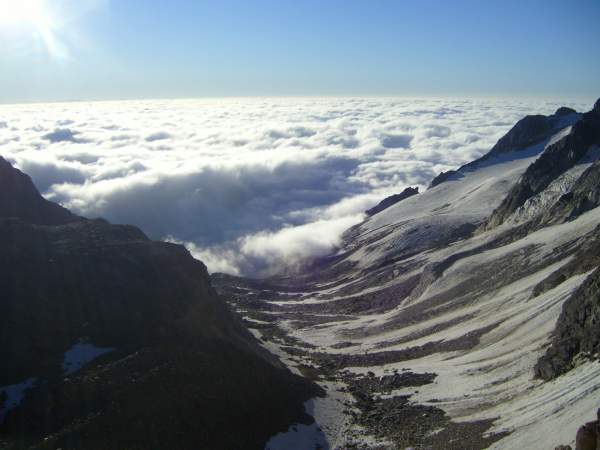 ---
Overview of my most essential waterproof clothing for the Alps
If you have ever been in the Alps, then you must know how unpredictable the Alpine weather can be. In my page about Bivacco Battaglione Ortles, I have described how we had sunny intervals, rain, snow, and hail. This was all in several great hours in the Italian Alps, and in the mid-summer.
We also had the temperature around zero of course. You might get some feeling about it from the photo below. And, yes I did have gloves, no worry.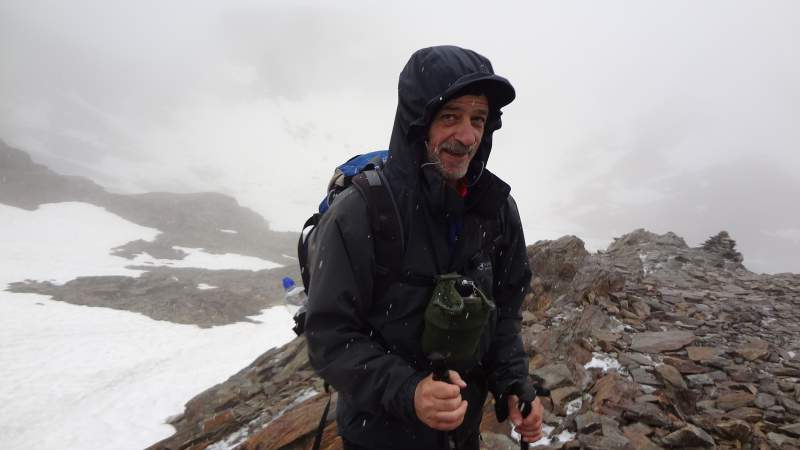 Something similar I had while climbing Monte Vago in the Italian Alps, and in my solo overnight stay at Igloo des Pantalons Blancs.
So it is easy to imagine what you have to have, a completely waterproof combination, for all body. This means the following:
Note, if only one of these is missing, this will ruin your all day. It is as simple as that. So you have to have either all crucial elements, or you do not go.
But let me stress that the weather in the Alps can be gorgeous as well. You can have days without precipitation. Yet, even in such situations, I would not go without at least waterproof shoes or boots.
The reason is that you may have to pass snow fields even in summer time. This may be old snow from the previous winter or fresh snow. As I said, you can expect it anytime at high altitudes, as I had in the mentioned tour to Igloo des Pantalons Blancs. See the photo below from that tour. The snow which you see is from the previous winter, and the day was absolutely great. But I had a fresh snow during the night in the refuge, read more about this in the given link.
So, without waterproof shoes, your feet will be wet within minutes. Before this happens, please use at least some plastic sacks inside your boots.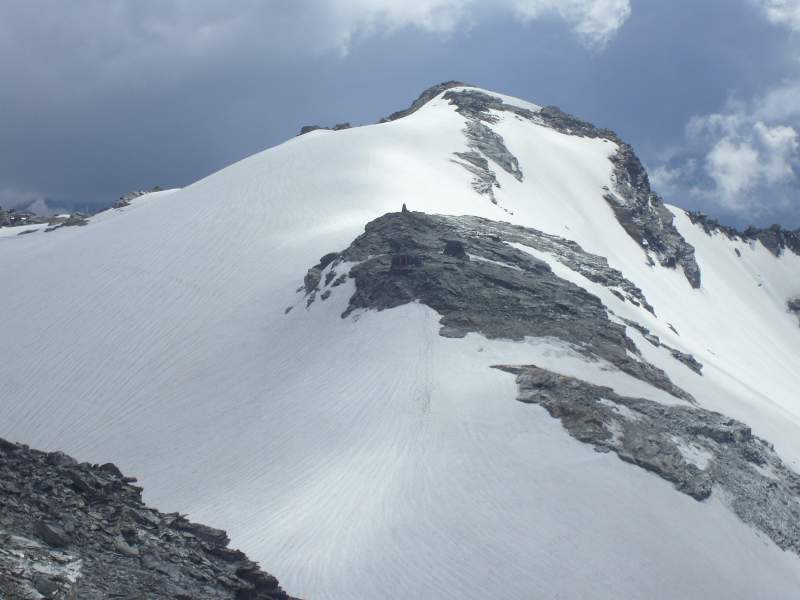 ⇒ Related: What Do You Wear to Mount Teide at Night?
---
What is in the pack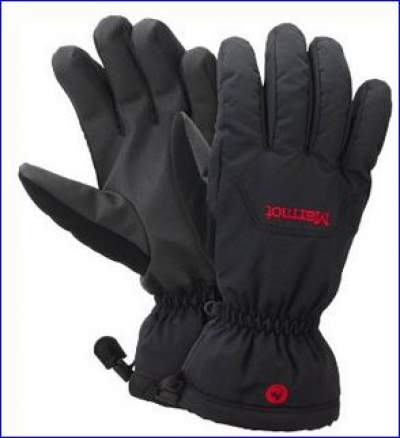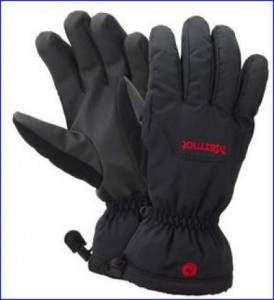 Clearly, it would not be convenient to wear all such stuff all the time. Quality waterproof materials are indeed breathable, but how you will feel when you wear such clothing may depend on many factors. You can read more about this in my another text.
So the point is, you may have some of the mentioned elements in the pack only, and use them when necessary. In my situations, this is always the case with waterproof pants and gloves.
They are always in the pack. I do not leave without them, regardless how the sky may look like!
I have learned not to rely on the current weather situation, or on the weather forecast.
If there are no clouds in the sky, they may come from the valleys, literally. I have experienced it in my tour to Fluela Wisshorn. In the beginning, it was just a fog forming in the valleys far below. Pure physics, just proper temperature and pressure conditions due to the morning Sun.
Then this fog started raising up and became clouds everywhere around me. Very soon it was pouring with rain. The cycle was complete: the vapor just formed in the valleys became water which was running back to the valley. Till the next episode…
Hence, I normally wear some outdoor pants (mostly with removable legs), and I also have yet another pair of thin gloves for morning or evening cold.
What else to have
Since this text is about clothing only, just to mention these:
---
How many layers
Upper body clothing
Here again, this is highly individual, I am speaking only from my own experience. So my most typical situation is with 3 layers. This includes:
Base layer polo or T-shirt.
Some lightweight fleece.
Waterproof and breathable jacket, either hard shell or soft shell type.
In fact, most of the time I am in 2 layers only, with either fleece or jacket. Only in my night climbs and at very high altitudes I use them together.
But I do have yet another layer in the pack all the time. I hardly remember using this 4th layer, but I do have it.
Lower body clothing

Having extra waterproof pants in the pack, I use them as an extra layer if it is very cold. I do have the usual underpants in my equipment, but it is rarely in my pack. So I am practically always with one or two layers.
---
What about materials
Short answer: it is always synthetic, the same with underwear. As you can imagine, you will not smell great after heavy sweating, but I usually go solo so it does not matter.
Reason: synthetic materials dry fast from the body warmth. Do not even think about cotton.
---
So this is all I have regarding clothing, either in the pack or on me. But from the video below you will realize that some people go differently. This person in the video has 6 layers.
I would definitely not argue with him. He knows what he needs, so this is a personal choice and need. One thing is certain, he chose a great spot to make this video, and he had a great day. Didn't I say, the weather can be great in the Alps? No, my wife doesn't buy this. There is no way she would change her mind about this.
Thank you for reading. I shall be grateful if you share this text with others. Your comments in the box below are most welcome. Have a nice day, and see you in the Alps.
---
---