---
Lagginhorn (4010 m) is sometimes described as an 'easy 4000er'. I would say climbing it is rather straightforward. Most of the time you see almost all the route as soon as you are above the forest area.
[John Playford: Bobbing Joe from The English Dancing Master (1651)]
Within this page, I give details of my climb. They contain valuable information which you will need if you decide to climb this mountain.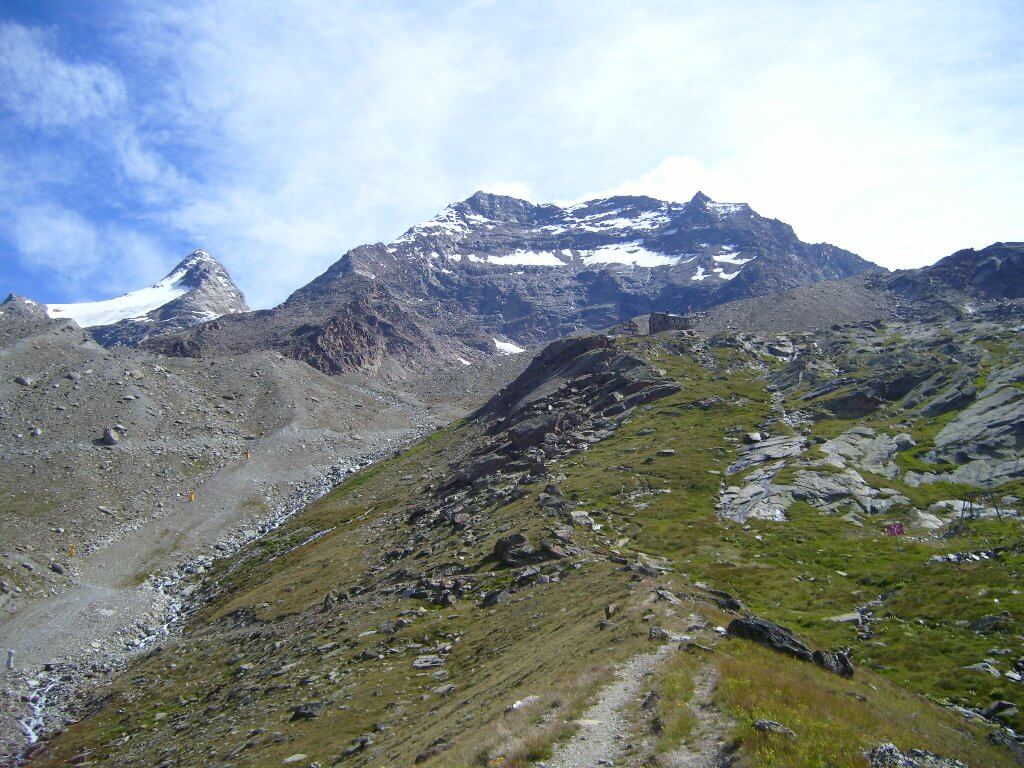 Lagginhorn is on the east side of Saastal (Saas valley) in the province of Wallis in Switzerland. It is a part of the massif with Weissmies (4023 m)  and Fletschhorn (3993 m). Starting point of the normal route is Saas Grund village, which is at 1565 m.
If you are a purist and ignore the gondola which can take you to Kreuzboden (2400 m), or yet another one to Hoohsaas hut (3100 m), you may climb it directly from the village in around 7-8 hours.
The height difference is 2445 m, demanding but doable. I guess not many people climb it that way, the two huts on the way up are too tempting, including gondolas which may take you there. But this is not the way I am going to describe here.
The route from Saas Grund is shown on the map below, courtesy of © OpenStreetMap. It passes Weissmies hut at 2726 m: