---
This ALPS Mountaineering Oasis Air Pad is an incredibly thick and large inflatable sleeping pad, easy to inflate with its integrated pump, and very affordable as usual with this brand.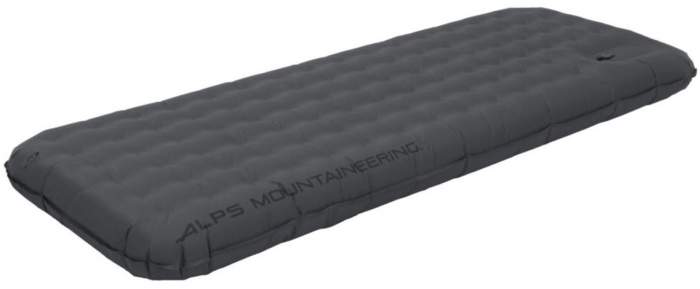 ---
Key features & benefits
Inflatable.
Very thick pad.
Very long & wide.
Built-in pump.
Durable fabric.
---
So what this is about
As you realize from the name of this Oasis Air Pad, this is an inflatable pad and inflation and deflation are made easy because of an integrated pump with the inflation valve (see the picture), plus a separate deflation valve. You will see in the video below how to inflate the pad, you use your hands for this.
When you want to deflate such a pad, it is best to do this twice, so start rolling from the side opposite to the deflation valve. When you get to the end, close the valve and unfold again. Then fold it to half its width and start rolling, use the knees to increase the pressure. When you notice the air accumulating on the opposite side, open the valve and keep rolling. Close the valve after that and fold it properly to fit in its stuff sack.
They built it from a very durable material, so you have a high denier value of 75D and this is a nylon ripstop fabric. There is an inner coil system, you realize its presence when you look at the pad from outside, see the top view below. This is supposed to give it some rigidity and make it stable, but I have seen some people complaining it is wobbly. This is all matter of personal preference, it is best to try such an item whenever possible.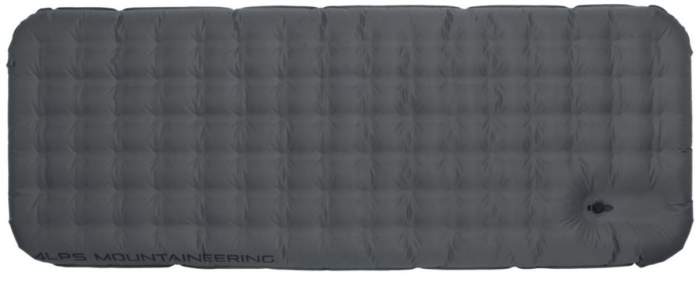 ---
Who is it for
Regarding the size, the dimensions of this pad are enormous, the bed is 80.5 x 31 inches (204 x 79 cm) so this is suitable for very tall people, and you have lots of space to sprawl.
The thickness is one of its best features, you have no less than 6.5 inches (16.5 cm) underneath you. You will not easily find a thicker camping bed. It is perfect for anybody, and if you are a side sleeper this is a pad you would want to have. I have included it in my list of very thick sleeping pads for camping.
Regarding the weight, this Oasis Pad could be described as moderately lightweight with its 2 lb 12 oz (1.25 kg) of weight. There are definitely much lighter pads on the market, my own pad that I normally carry in the pack is twice lighter (but it is also three times thinner and much smaller).
So bear in mind the enormous dimensions and the thickness of the pad to understand its weight, it may be worth the effort of carrying it on the trail. But see this Nemo Quasar 3D Sleeping Pad that is lighter and built in several sizes, insulated and uninsulated.
The packed size is also far from bad, it measures around 13 x 13 x 5 in (33 x 33 x 13 cm). So again, it may look bulky but the same applies here, this is a huge pad.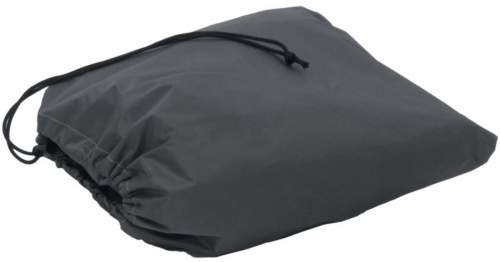 I see it perfect for bicycle or motorbike tours, with such a pad you will have comfort similar to what you have at home. In any case, if you want something really light and incredibly packable, check my list of ultralight sleeping pads for backpacking.
Regarding insulation, there is no information about this, you have just air inside so the effective R-value can be somewhere in the range of 0.6-0.8, just guessing of course. So this is a pad for a warmer climate and it will not protect you from the cold ground.
Regarding the price, I would say this is a true bargain, the pad is totally worth the money.

Please see a bit more in this short video:
---
Specifications
Type: inflatable sleeping pad.
Weight: 2 lb 12 oz (1.25 kg).
Dimensions: 80.5 x 31 in (204 x 79 cm).
Thickness: 6.5 in (16.5 cm).
Packed size: 13 x 13 x 5 in (33 x 33 x 13 cm).
A repair kit is included.
Limited lifetime warranty.
---
Final thoughts, rating, pros & cons
So you realize that this ALPS Mountaineering Oasis Air Pad is yet another impressive product from this globally known brand. It offers unparalleled comfort with its size and thickness and this all at a really great price. Fully recommended. I have included it in my list of best sleeping pads for car camping.
The table below summarizes my rating and some pros and cons:
For more options please check under the category Camping Sleeping Pads. If this pad is not thick enough please check this Sierra Designs 2 Person Queen Camping Air Bed which is even thicker.
Bookmark this site and visit it again, this will keep you informed because we add texts here regularly. Thank you for reading and have a nice day.