---
Nemo Quasar 3D Sleeping Pad is inflatable very light and compact, and available in several sizes. You can have it with and without insulation. It comes with a Vortex pump sack.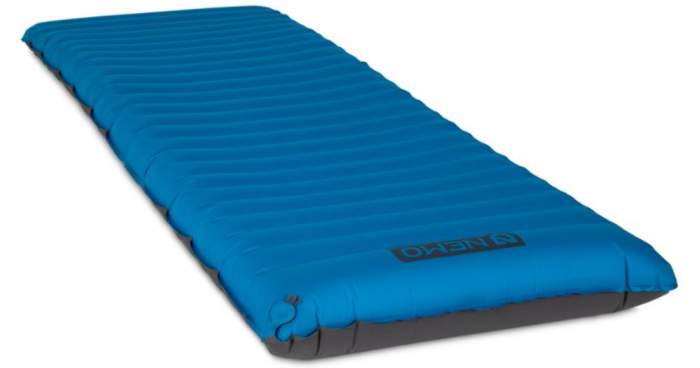 ---
Key features & benefits
Inflatable pad.
Several different sizes.
Insulated & uninsulated options.
Very light pad.
Ultra-compact.
Vortex pump sack.
---
What this is about
This is a pad from Nemo's new series. You will see it on the market under various names like the one it the title and also as Nemo Equipment Quasar 3D Sleeping Pad or NEMO Quasar 3D Insulated Inflatable Sleeping Pad.
So this is the same pad, and the main feature here is that this is an air pad or inflatable pad. However, this is a whole series that includes regular (R), regular-wide (RW), and long-wide (LW) pads, see them below. In addition to this, you can find them with insulation and without it.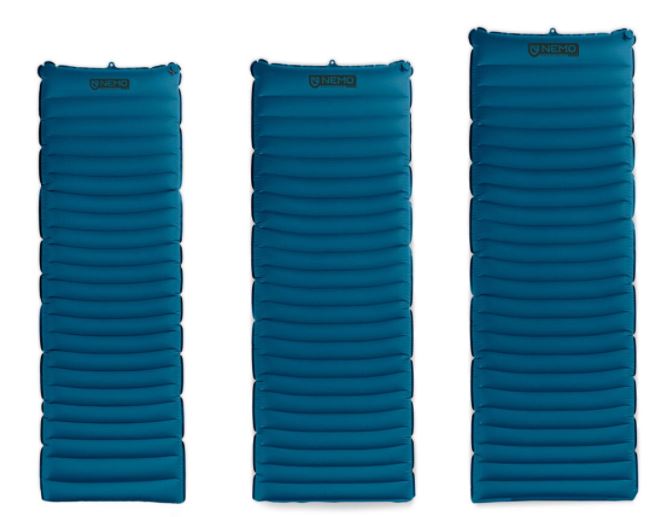 The packed size depends on which pad you choose, but they are all incredibly compact when packed, the picture below shows this visually.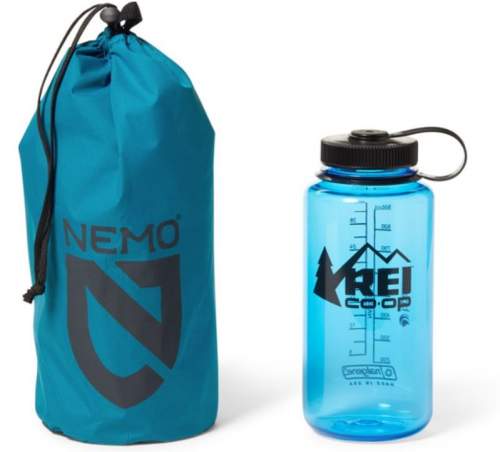 Materials & construction
The picture below shows some details from the shape. They describe this as a body-mapped 3D baffling, it is gently curved with baffles that create cradling support and to keep you centered on the pad. The top head side baffle is slightly higher to keep your pillow in place.
The fabric is a 30D polyester ripstop, and it is made of 100% post-consumer recycled materials. They write this is their first-ever bluesign certified sleeping pad.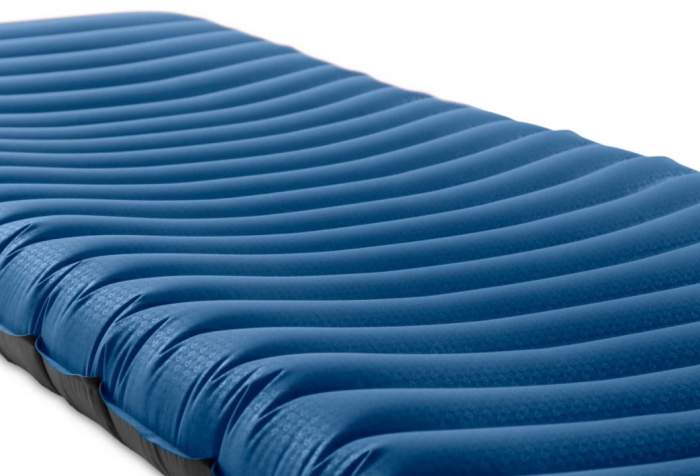 They use custom Laylow zero-profile, multi-functional valve (see the picture below). It allows you to inflate and deflate quickly, and to easily make micro-adjustments. Note also that the pad comes with their Vortex pump sack, so you do not have to inflate with the mouth. This helps in avoiding moisture accumulating inside.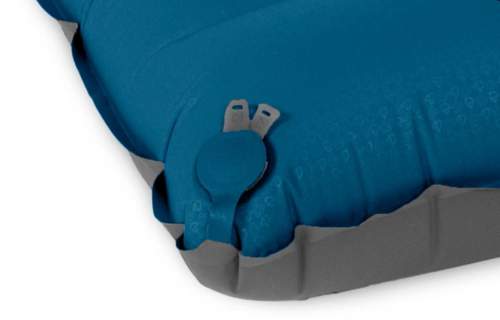 Insulation
As mentioned above, you have both insulated and non-insulated options. Note that even the non-insulated pad has an effective R-value of 1.8. This is simply due to the air inside.
The insulated pads are with a synthetic PrimaLoft insulation. They claim it provides an R-value of 3.3. This is according to the new ASTM F3340 standard so this should be reliable.
Please see more in this video:
---
Who is this Nemo Quasar 3D Sleeping Pad for
Weight-wise, the pad is very light but I would not describe it as really ultralight, there are lighter options on the market. So let's see some numbers. The insulated R size weighs 1 lb 12 oz (790 g) and this is great for an insulated pad.
You can compare this with the R size (exactly the same dimensions) of Therm-a-Rest NeoAir XTherm Ultralight Backpacking Air Mattress that weighs only 15 oz (425 g), and its R-value is far better 6.9. So the differences are substantial.
See also this ALPS Mountaineering Nimble Insulated Air Mat that has very similar features. Its weight is 2 lb 9 oz (1.16 kg) and its dimensions are 80 x 24 inches (203 x 61 cm). So the area is 1.24 m².
You can compare this with the LW version of the Nemo Quasar pad where the dimensions are 76 x 25 inches (193 x 64 cm), so the area is the same 1.24 m², while the weight is 2 lb 4 oz (1020 g). In this case, the differences are insignificant. 
Size-wise, the pad is built in three sizes, you will see the numbers in the specifications below. This is great because you can choose the best fit for you and avoid carrying unnecessary weight.
But if you are a very tall person you will realize that none of them is really long. So you will do better with the mentioned Alps Mountaineering Nimble pad that is longer.
Regarding the thickness, you have 3.5 inches (8.9 cm) of cushion, so this is good enough even if you are a side sleeper. 
Regarding seasons & climate, even the non-insulated version has a 1.8 R-value and this should be good for up to 2 seasons in the warmer part of the year. The insulated pad is good for 3 seasons and perhaps a bit more.
Regarding the price, this may depend a bit on the seller, you will see some links below. But this is a high-quality product from one of the top brands in the industry and it cannot be cheap. Note that it comes with Nemo's lifetime warranty and this has a price. 

---
Specifications
Shape: rectangular.
Three sizes: R, RW, LW.
R-value uninsulated pad: 1.8
Weight uninsulated pad:
– Regular: 1 lb 7 oz (650 g).
– RW: 1 lb 11 oz (760 g).
– LW: 2 lb 1 oz (936 g).
Packed size uninsulated pad (L x D):
– R: 8 x 4 in (20 x 10 cm).
– RW: 9 x 4 in (23 x 10 cm).
R-value insulated pad: 3.3.
Weight insulated pad:
– Regular: 1 lb 12 oz (790 g).
– RW: 2 lb 1 oz (936 g).
– LW: 2 lb 4 oz (1020 g).
Packed size insulated pad (L x D):
– R: 8 x 4.5 in (20 x 11.5 cm).
– RW: 9 x 5 in (23 x 12.5 cm).
– LW: 9 x 5.5 in (23 x 14 cm).
Dimensions:
– R: 72 x 20 in (183 x 51 cm).
– RW: 72 x 25 in (183 x 64 cm).
– LW: 76 x 25 in (193 x 64 cm).
Thickness: 3.5 in (8.9 cm).
Repair kit included.
Vortex pump sack included.
Warranty: NEMO Lifetime warranty.
---
Final thoughts & rating
In summary, this Nemo Quasar 3D Sleeping Pad is really nicely built, it is ultra-packable and very light. This makes it versatile and suitable both for camping and for the trail. You have a variety of options to choose from. I have all the good reasons to include it in my list of best inflatable sleeping pads. Fully recommended.
Below you can see how I rate this pad. The rating is for the R size and for the insulated version.
For more options, please check under the category Sleeping Pads. Let me know if you have questions or comments, there is a comment box below. Have a nice day.