---
Several items presented in this site are with PrimaLoft Gold insulation. So what is PrimaLoft Gold? In this text, you can read a bit more about it.
What is PrimaLoft brand

First to say a few words about the PrimaLoft brand. This is a brand of microfiber insulation developed for US army in 1980s. The initial idea was to develop a water resistant alternative to goose down which would be used in military equipment, like in sleeping bags and gloves.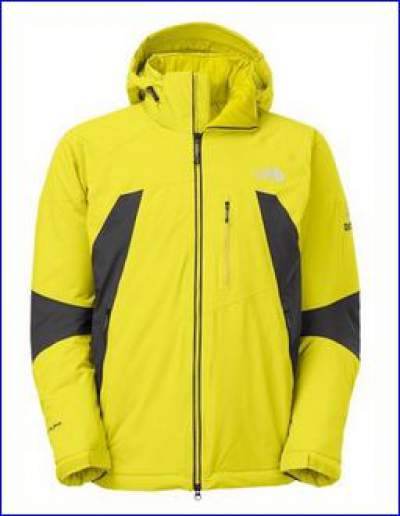 Later, this was introduced in the outdoor market for the similar outdoor equipment, for jackets in 1989, gloves and bags in 1992, and for footwear in 2000. You can see it used in these Adidas Outdoor Men's Terrex Conrax CH CP Hiking Boots presented in my another text.
The yarn was also developed as 100% polyester, or a blend of 45% polyester and 55% merino wool, and it is used for socks, base layers, and sweaters.
In general, this is a synthetic material which keeps its insulation properties even if it gets wet (like a wool, and contrary to natural down), while it is reasonably comparable to down regarding its weight and compressibility.
But let me be clear, there is no problem with natural down regarding water, I have never seen a goose soaked to the skin! Their bodies produce materials that repel the water without any problem. The problems with down appear only when it is used by humans, this is then just a material and not a body part of a goose.
Another good feature of this material is that it is machine washable and does not require a special care.
A negative feature is that in time this material is prone to bunching. Therefore it performs less good in sleeping bags.
So far PrimaLoft has produced Gold, Silver, and Black series.
---
PrimaLoft Gold
PrimaLoft Gold is the best material ever produced by PrimaLoft. This insulation is considered to be among the best synthetic materials. This is due to particularly tiny fibers which trap the air and warmth very effectively. But it is fair to say that there are some close competitors on the market, like Polarguard, Thinsulate, Thermolite, and a few more.
The most important features of PrimaLoft Gold are:
water resistance,
warmth without bulk,
breathability,
packability,
lightweight,
softness.
Here is one practical demonstration showing how it behaves when completely soaked with water. Due to the air which is trapped by tiny fibers, the water does not penetrate the material, and it stays almost dry:
There are several PrimaLoft Gold series:
♦ PrimaLoft Gold down blend. This is a combination 30% of PrimaLoft Gold and 70% water repellent goose down. It is hard to imagine something better. I have added a few lines about water repellent down in my text about Sierra Design Backcountry Bed sleeping bag. This blend has been used in Adidas Terrex Climaheat Ice Jacket.
Note that similar blend exists also in Silver (60% down, 40% synthetic) and Black (50-50%) series.
♦ PrimaLoft Gold ceramic blend. Here you have ceramic particles added in order to radiate warmth back to the body.
♦ PrimaLoft Gold Eco. At least 60% of the recycled material being used.

♦ PrimaLoft Gold stretch Active. As the name suggests, here you have stretch material used with full recovery and for full freedom of movement.
You can see about it in this video:
Here is one more video which demonstrates why PrimaLoft Insulation is important for sport activities. It is about the breathability of the material:
Here is a video about PrimaLoft Gold used in Bergans of Norway PrimaLoft jacket:
PrimaLoft Gold is used also in Mountain Equipment Mazeno jacket, while in The North Face Mountain Light insulated jacket for men you have PrimaLoft Silver.
PrimaLoft Gold is used in the gloves described in this site, like in Outdoor Research Highcamp Gloves, Black Diamond Guide gloves, and in several others presented in the same post.
---
Conclusion
To conclude this text about PrimaLoft Gold insulation material, this is indeed among the best on the market. While the jackets with this material can indeed come at a price, the gloves mentioned above are really inexpensive in view of their quality and all features.
I wish to stress that regarding durability, compressibility, and warmth, no synthetic material is a match for the goose down. Obviously, Mother Nature has had millions of years of evolution to come to such a perfect material like down. But humans are doing great with technology, and PrimaLoft Gold shows this.
Thank you for reading, it will be great if you share this text with others.
I shall be happy to have some comment from you, there is a comment box below. Have a nice day.


---