---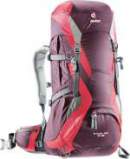 In the moment of writing this text I have more than 20 backpacks of Deuter presented in this site. So what is Deuter really?
It is time to say a bit more specifically about this remarkable world renown company. So here below are a few facts from its history, how it started, who has been using it, about their numerous awards and various suspension systems, and about my own experience with Deuter packs.
---
Deuter company – facts from the history book
The company started in 1898, yes you read correctly in the title. It was founded by Hans Deuter who was supplying the Bavarian Mail with mailbags.
The business was expanding through the years before the World War I as they were producing items for the military: tents, belts, backpacks etc.
In 1934 they had the first real tests in the expedition to Nanga Parbat with their Deuter Tauren backpack.
Deuter packs were used by the Heckmair team in their first ascent of the North Face of Eiger.
After the World War II, it was the Buhls first ascent of Nanga Parbat (8125 m) in 1953 when Deuter's packs and tents are again used. The material used in the construction of packs was perlon.
There were other expeditions with Deuter's equipment, like the Diamir Flank tour on Nanga Parbat in 1962.
In 1968 they made the first nylon backpacks.
In all these years they were supplying sport and travel bags for the German Olympic team.
The year 1984 is when they introduced their revolutionary new design in the suspension, Deuter Aircomfort system. It is based on a tensioned mesh. My own pack is with such a mesh. I assume you have seen this design in some other brands as well, so yes many have introduced it in the recent years. You can see it in many packs of Osprey and Gregory described in this site.
In 1988 Peter Habeler joined Deuter and he was testing their tools in expeditions till 1991.
In 1990 Deuter introduces the first bike backpack, specially designed for mountain biking. It was Bike I, the first bike pack ever.
In 1995 they started manufacturing sleeping bags.
In 1997 Deuter started manufacturing backpacks for skiers.
The year 1999 is when they started their most successful series Futura with the back system based on the trampoline-style tensioned mesh. You can see one pack from this series in the picture above.
In 2002 they launched AC-Lite series. You have many packs from this series described in the site.
In 2005 they started the SHIELD system specifically designed for skiers and bikers. They received the Eurobike Gold Award for the innovation. You can see a few examples of such packs in the site, like Deuter Freerider PRO 30 and Deuter Cruise 28 SL pack.
In 2006 Deuter launches SL fit (slim line) specifically designed for women. Several packs from this series are described in this text.
In 2009 they started EL models (extra long) designed for taller people.
A bit from Deuter's history you can see in this video, please have a look:
Here are a few pictures that describe this brand:
---
Deuter suspension systems
They made a number of them, some truly revolutionary as mentioned above. See the most important here below. In most cases you have an internal frame, steel or aluminum, with: a) dual stays, b) a peripheral wire, or c) X-shaped, or d) sometimes both peripheral + X-shaped frames used together.
Clearly, more stable construction does not exist on the market. But in some cases this comes at a price; some of these packs are heavier than their competitors.
Note that the packs from the Futura Vario series have adjustable harness length in spite of the tensioned mesh system used there. So this is what I call perfection and this is why this is my number 1 pack.
See the suspension systems that are in use in Deuter packs now:





---
Awards
You have seen the history facts. The company has been around for so many years, and they have introduced so many innovations in the past. So naturally they have collected a number of awards. See some below: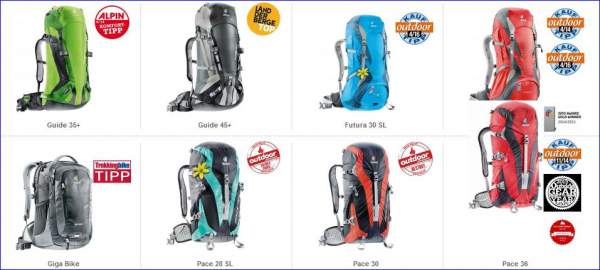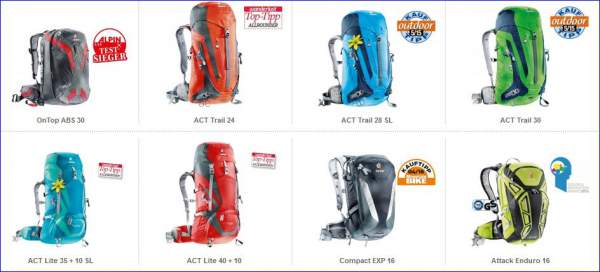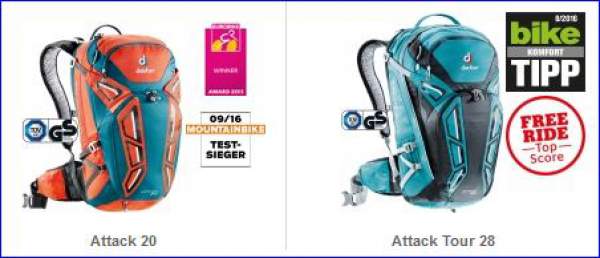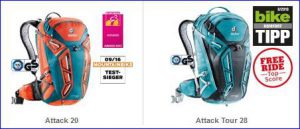 ---
Instead of summary: how to define Deuter packs in a few words
Being the user of Deuter packs for many years now, actually, it is very easy for me to describe them:
This is a typical German product in the best meaning of this phrase: solid, reliable, built to last.
Am I biased? Yes, absolutely.
But if you have any doubts, see my 13 years old pack, pictured here for this occasion only, full of pillows of course. Almost all mountains described in this site I have climbed using it. If you go through my texts you will see it pictures on many summits. See and judge yourself, there is no loose seam anywhere, and the tensioned mesh is in the same state as it was in 2003 when I bought it in Bochum, Germany:
---
So, thank you for reading. Anything to add? Any experience with Deuter? Let me know, there is a comment box below.
Have a nice day.


---