---
Here you have my comparison Osprey UNLTD AntiGravity 64 vs Osprey UNLTD AirScape 68 Packs. So have a look and see what I think, and let me know what you think.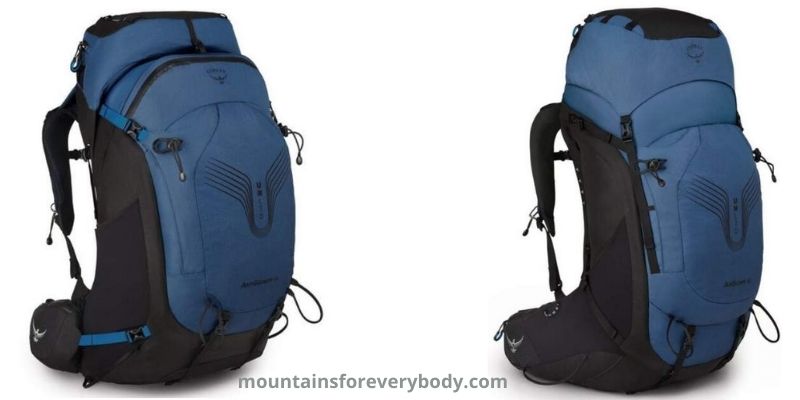 As I reported in my previous text, Osprey has launched two series of packs, Osprey UNLTD AntiGravity 64 and Osprey UNLTD AirScape 68. The latter is described in detail in this text and you can see in my separate text about the AntiGravity packs.
But if you have no time to go through all details, here I wish to point out the features that are the same in the two series:
Rain cover.
Transport sack.
External hydration sleeve.
Fit-On-The-Fly harness adjustment for torso length.
Industry-first 3D Printed Fitscape Lumbar with Carbon DLS Technology.
Fit-On-The-Fly hip belt adjustment.
State-of-the-art fabrics.
Gender specific packs.
Two sub-sizes.
Compression divider for sleeping bag storage.
The number of pockets.
AutoLift design.
Price.
Each of these features is explained in detail in the texts mentioned above.
Here, I wish to focus on essential differences and eventually to say which of the two series is better. So I summarize the differences in the table below, and I give my votes. After that I explain why I gave such votes.
Lid
In my view, the lid in Osprey UNLTD AirScape 68 Packs is better because it is classic floating type so you can raise it and add some extra load like a rope or anything similar. It is also 8 liters volume as compared to around 5 liters in the Osprey UNLTD AntiGravity 64 Packs.
Day pack
In the Osprey UNLTD AirScape 68 Packs the lid transforms into a fully functional DayLid day pack. There is no better example on the market, see how it looks: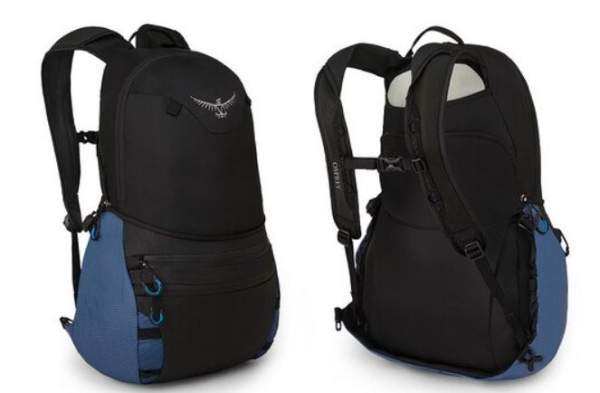 In Osprey UNLTD AntiGravity 64 Packs the lid is also removable but it transforms into a lumbar pack. It is indeed functional and equipped with a hose port, see the picture below, but I give advantage to the first option.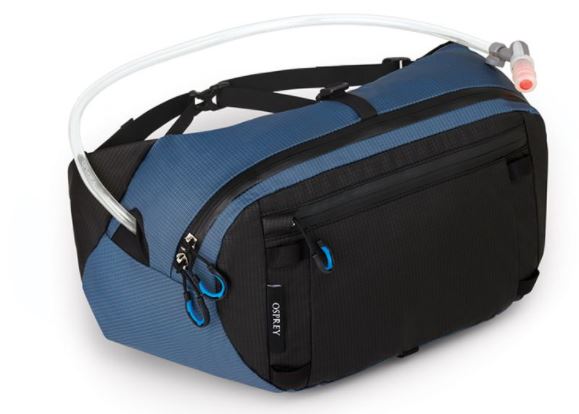 Access
Both series have the same inverted-U shaped long zipper on the front.
But in the Osprey UNLTD AntiGravity 64 Packs there is also a top zippered access. 
The Osprey UNLTD AirScape 68 Packs have yet another extra through the classic top collar. This has some advantages that come with it, e.g., you can always store a bit more stuff when you expand the collar.
Ventilation
Both series are ventilated, but these are different concepts. In the Osprey UNLTD AntiGravity 64 Packs you have a tensioned trampoline style mesh that is in contact with your body. Nothing can be better that this. The design was first introduced several decades ago in Deuter Futura packs.
In the Osprey UNLTD AirScape 68, the pack is closer to the body. This may have some advantages regarding stability and carry capacity in general, but I did not put this forward as a separate criterion.
Volume/Weight ratio
All these packs are on the heavy side. But the advantage is definitely on the side of the Osprey UNLTD AntiGravity 64 Packs, here is why.
Take the sub-sizes Osprey UNLTD AntiGravity 64 M/L for women or S/M for men, both have 64 liters volume. Their weight is 2.47 kg and 2.48 kg, respectively. So the volume/weight ratio is around 26 liters/kg.
Now take the sub-size Osprey UNLTD AirScape XS/S for women which has 64 liters volume and it weighs 2.72 kg. So the volume/weight ratio here is 23.5 liters/kg. 
Obviously, the AntiGravity packs are relatively and absolutely lighter.
---
So it appears that taking everything together, the Osprey UNLTD AirScape series is slightly better. What do you think? Let me know, there is a comment box below.