---
This KingCamp Double Self Inflating Camping Sleeping Pad review is about a large and pleasant pad with bonus self-inflating pillows, and a great price tag.
---
Key features & benefits
Self-inflating.
Double-size.
Triple-zone design.
Pillows included.
Carry bag.
Very good price.
---
What this is about
Here you have a self-inflating sleeping pad, and this means it is filled with an open-cell foam that when decompressed sucks the air in. So when you need the pad for sleeping, simply unfold, open the valves and let it inflate by itself.
Do not panic if the process is slow, this is normal for the first time because the pad has been compressed for a long time and the foam needs time to re-establish its elasticity. You can add a few breaths by mouth.
You have two brass valves with plastic caps, easy to use and simple, see one in the picture: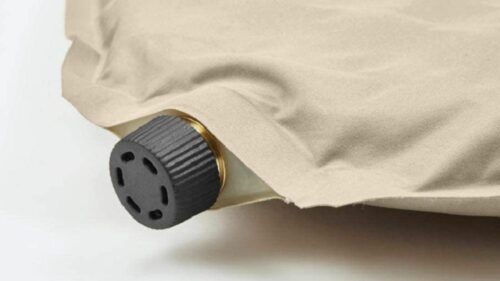 They have built it with a zoned design (more precisely a triple-zone structure) that you can see from outside as different patterns on the pad's surface. They claim this is for better support and ventilation where it is more needed. This is why you can see it also under the name KingCamp Triple Zone Comfort Double Self Inflating Pad.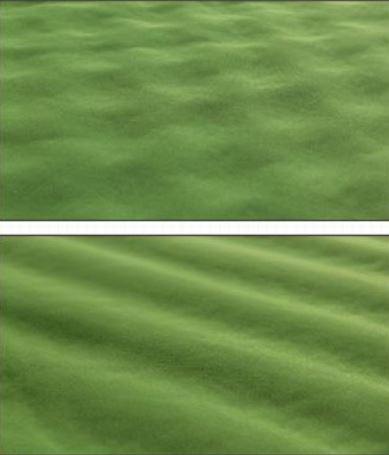 When you want to pack the pad, open the valves and start rolling from the opposite side as the picture below shows. If you did not squeeze all the air from it, you may repeat the procedure. For this, it is best to close the valves to prevent the air from being pulled in, then spread the pad and roll again until the point you notice that the air is collected in the unrolled part, so open the valves and keep rolling. Make sure to keep the pad all the time under pressure, use your knees for such a purpose:
The exterior fabric is a waterproof and durable 100% micro brushed 75D polyester, damp-proof, and skin-friendly. Note that the beige color shown here is what they currently have on Amazon, but the pad is built in 4 different colors.
This pad comes with two compression straps and with an oversized oxford carrying bag, plus a repair kit.
Bonus pillows: The pad comes with two self-inflating pillows, one shown below. You have a brass valve and inflation and deflation is the same as in the pad itself.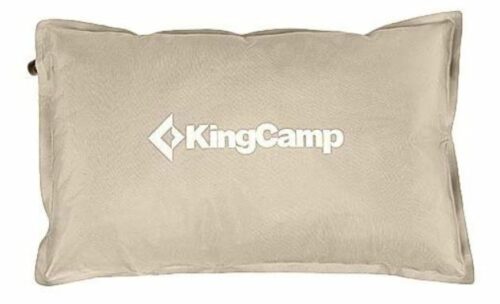 So this is a real bonus because you definitely need such items in the camp. On the other hand, this is far better than having the pillows integrated into the pad itself and you cannot adjust them and move. Such examples you can see in these YOUKADA Sleeping Pad and Coleman Self-Inflating Camping Pad with Pillow, the former is a double and the latter is a single pad.
Insulation
They do not provide any official information about the insulation and its R-value, but a pad filled with such a polyurethane foam and air will always insulate you. So there is no way to know more unless they provide it. My guess is that the R-value should be in the range 2-3, but do not take this as a fact. I have seen them answering a question and the R-value 4 is mentioned.
---
Who is it for
Regarding the size, with its 78 x 51.2 inches (198 x 130 cm) this pad is quite long, and you can realize this if you compare it with this YOUKADA Sleeping Pad. It is wide enough for two users. But you can use it solo as well if you want space to sprawl.
As for the thickness, this is not its best feature, you have only 1.6 inches (4 cm). So if you need more cushion, it is best to check in my list of self-inflating camping pads.
Regarding the weight, with its 9.7 lb (4.4. kg) of weight this pad is not lightweight, and I have added it to my list of self-inflating camping pads. The same holds for its packed size which is 27.6 x 7.9 inches (70 x 20 cm), so this is quite a long tube. This is a pad for places with a car access.
Regarding seasons & climate, having no official R-value given by the manufacturer, it is difficult to say, but it should work well for two seasons at least. If this is R-value 4 as I have seen it mentioned, this should be good for 3 seasons. Also if you use it on a double camping cot, it should definitely be good for three seasons.
Regarding the price, this pad is simply a bargain, you will not easily find something to match this price/value combination.

Please see more in this video
---
Specifications
Type: self-inflating & rectangular.
Size: double.
Weight: 9.7 lb (4.4. kg).
Dimensions: 78 x 51.2 in (198 x 130 cm).
Thickness: 1.6 in (4 cm).
Packed size (L x D): 27.6 x 7.9 in (70 x 20 cm).
---
Final thoughts, rating, pros & cons
In the summary of this KingCamp Double Self Inflating Camping Sleeping Pad review, I would stress again that this is a very good and large pad, but it is not so thick. The bonus pillows add value, and when you see the price you realize this is a bargain.
Please see how I rate this pad against my standard set of criteria so you can easily compare with other pads here in the site:
Check under the category Sleeping Pads if you need more options. You might want to compare this pad with yet another from the same brand, the KingCamp Luxury 3D Double Self-Inflating Sleeping Pad.
Bookmark this site and visit occasionally, we add here texts on a regular basis and this will keep you informed. Thank you for reading and have a nice day.