---
These days in the Alps are such that I am asking myself what the heck I am doing here. I have been moving around from place to place, from one mountain pass to another, sleeping in the car that is frozen in the morning.
Camping outside is out of the equation, have experienced incredible storms, no tent would manage in such conditions. The night on the Fluela Pass a few days ago was with so much ice and hail that I was really worried about the car. In frequent flashes of lightning, I could see the ice rolling down the windows of the car, not to mention the wind which was shaking the car all the night.
Here are a few photos which only partly show how it is. You cannot feel how cold, windy, and unpleasant it is, but if you know the area you can imagine. The first one is from the Pizzini hut in the Italian Alps, Bormio area, but see here the same place when the weather is great (yeah, it can be sunny in the Alps, sometimes).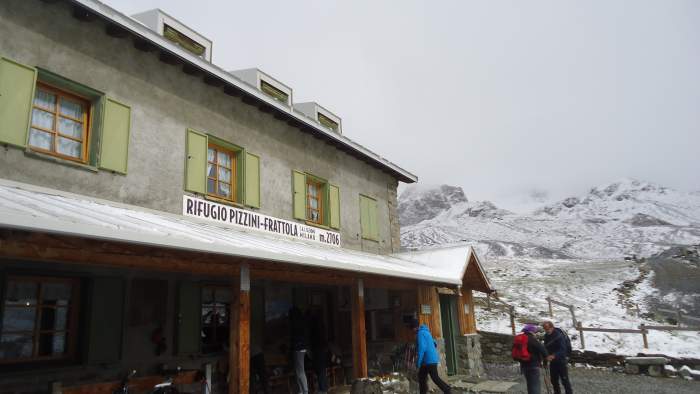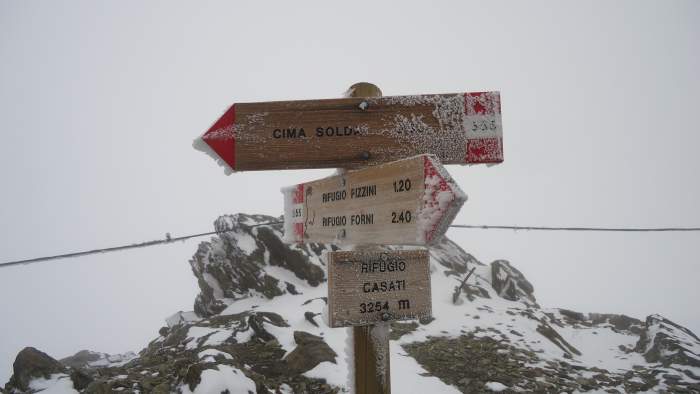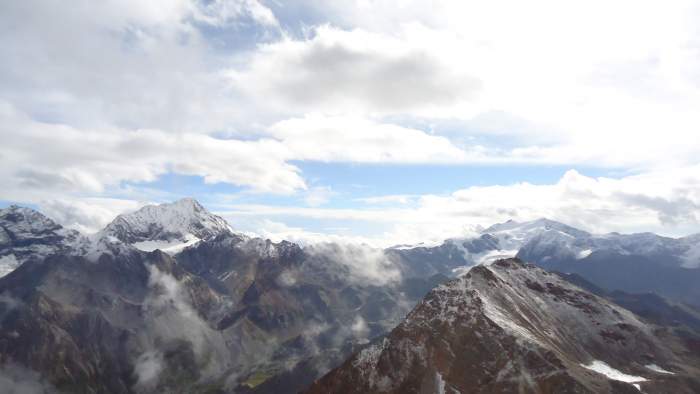 ---
Do not be fooled by the last photo, this was so only in the early morning, which I used to climb the mountain. There was a hail storm just a few minutes later, it came from the valleys. You do not believe? You should, this is how it started: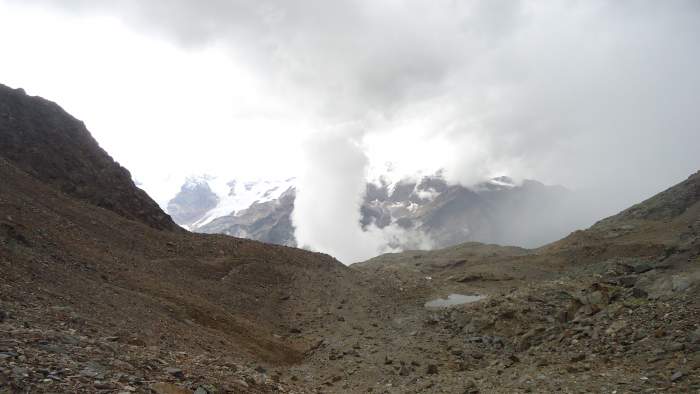 Going to add a text later about my Monte Confinale tour, so stay tuned.
---
So if you are making plans to go, better check the long-term weather forecast (if something like this is possible for the Alps). These days, the Alps are a cold and unpleasant environment, at least from my own perspective. It is hard to plan any tour, simply frustrating.
Yeah, I know the phrase 'there is no bad weather, there is only a bad equipment'. But this is from the times when the equipment was built at places with a quality control… Or was it just from the times when I was (much) younger? Anyhow, take care. Are you there now? Let us know how it is, there is a comment box below.
---