---
Numerous ancient viruses have been found in a Tibetan glacier, many thousands of years old, and some of them have never been seen before.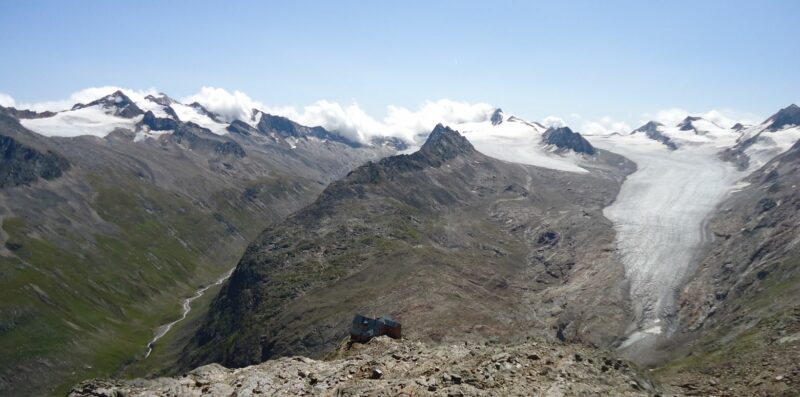 So there was a piece of news recently which was quite disturbing to read, about 33 virus groups discovered by scientists in only two ice core samples in the Guliya ice cap on the Tibetan Plateau. It appears that 28 of these groups have been previously unknown to scientists.
Now, what this all has to do with mountaineering and mountains? As we all know, there are areas on the globe where glaciers continue to melt and shrink. The picture above shows one in the Austrian Alps.
One can argue about what behind this is, and if Greta (Thunberg) is right or not, but this is not my topic here. Or perhaps it should be? I am sure this is a too-complex problem for anybody's mind, and this is for a collective effort by teams of experts from various fields. But this doesn't mean we shouldn't deal with it, of course. It is just that this is not the topic of this text.
Glaciers melt all the time and this is why you have such beautiful water streams and glacier lakes in the Alps and everywhere under high mountains. See one great example from my tour to Wasenhorn in the Swiss Alps. So as it appears, melting could release pathogens into the water and this is the point of the text in the context of this site.
You never know what in the glaciers is. See the picture below. This is the Dosegu glacier in the Italian Alps, from my tour to Bivaco Battaglione Ortles. These summits were the actual front line in WWI, there are barb wire and fortifications along the line of the peaks which you see in the picture. The glaciers around still have bodies of soldiers who were killed in battles. From time to time they are finding dead bodies appearing from the melting ice.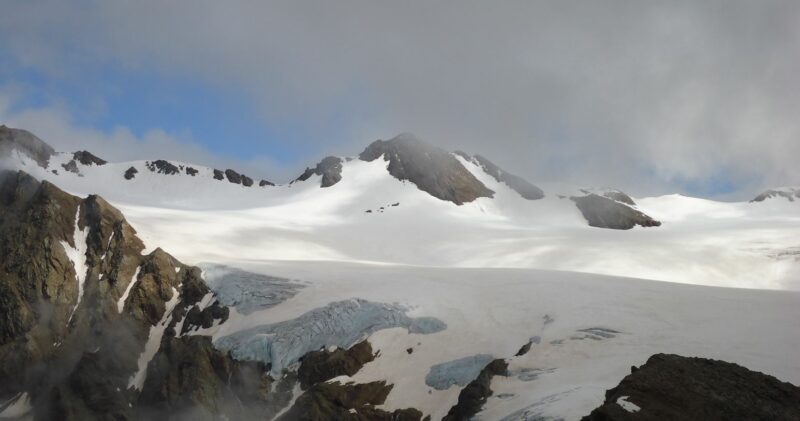 From the news mentioned above, it turns out there are many unknown species of microbes in glaciers. And it seems when they meltdown from the ice, these creatures are all well and alive.
It is common wisdom that most important (known) viruses of interest for mountaineers and hikers need living organisms to survive. This is why they are not expected in mountain streams that look so clean. Therefore we mostly think that a good water filter is enough. But as you realize, this may not be so.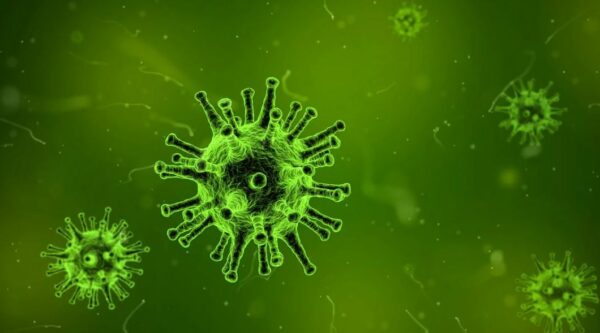 Why a water filter may not be enough
Filters come with some pre-defined sizes of pores. The sizes of expected viruses are known, so you know what a filter can do. But the point of the news mentioned above is about some completely new groups of viruses.
So assuming that there may be some microbes there, you cannot have any idea of what size of viruses can be in the melted glacier water. This is why a filter may not be enough.
What kind of a purifier I am using
It is a couple of years already that I am using this Pure2Go Water Purifier. I am confident this is a reliable tool, it has several levels of filtration and purifications. It comes with a unique ViroBac system that kills everything in the water that may pass its filters.
I have its full package, but the picture below (from my tour to Kreuzspitze) shows how I use it on the tours. The water which is running there comes from a beautiful glacier lake, you will see it in the link above.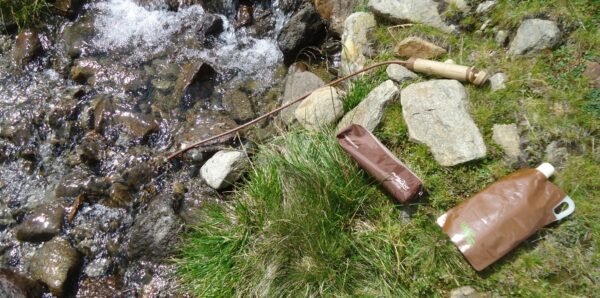 Did you know that there is microplastic in glaciers? I wrote a short text about this recently so please have a look. You might want to read also my separate text on how to purify water on the tour. Check also our page with water filters and purifiers.
Thank you for reading. Please share this text if you find it useful, and bookmark the site, we add new texts regularly, so stay informed. What do you think about this topic? It will be great to hear from you. There is a comment box below.