---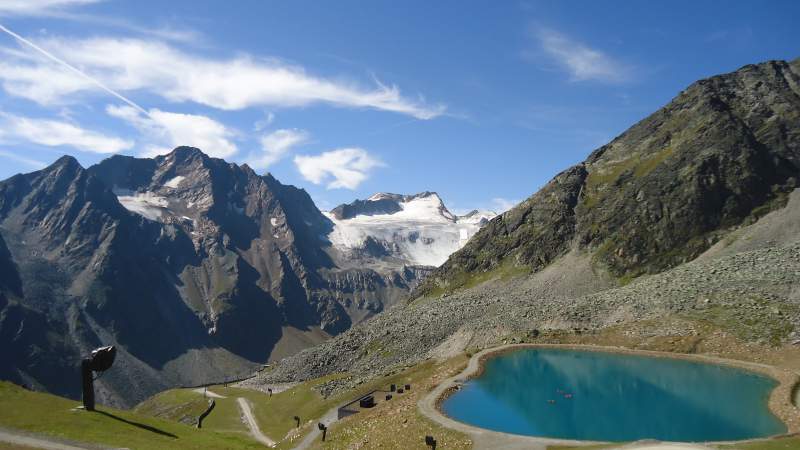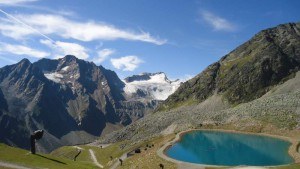 Schwarzkogel (3016 m) is a truly easy 3000-er in Otzal Alps in Austria. The normal route starts at Hoch Solden (Hochsölden), a tiny group of houses and small hotels at the altitude of 2090 meters above the sea level, on the southeast side of Polleskamm (Polles ridge).
The height difference is thus 926 meters and you can climb it easily in 2 hours time.
[Marcello – Oboe concerto]
The coordinates of the mountain are:
46° 58′ 08.4″ N (46.96230° N)
11° 00′ 28.8″ E  (10.93860°E).
---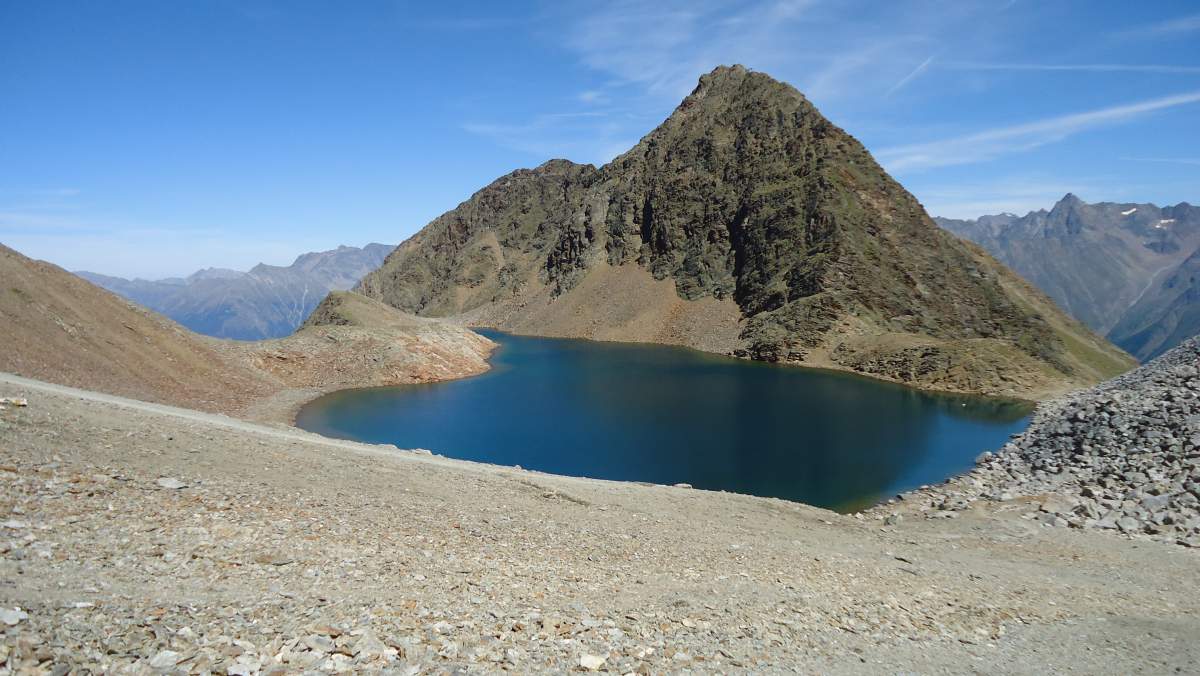 The access to the start of the route is by car from Sölden, following a good mountain road, there is no toll for this part, and there is a lot of free parking space at the end of the road. An alternative is to take some lift from Solden, or to walk all the way up. Note that Solden is at around 1360 meters, so the altitude difference is huge.
From Hochsölden you will continue up in the southwest direction, toward Rotkogelhutte (2666 m) which you will see from below.  In spite of its name, in fact, this is not a hut, just a restaurant. This all area is heavily urbanized, with many lifts and lift stations around.
Here is the map of the area with the marked start of the route and the summit:
From Rotkogelhutte the rest of the route is clearly visible, as you may see in one of the photos below. After some 20-30 minutes, you will be at the beautiful  Schwarzsee, a lake at around 2800 m above the sea level. I am sure you will like to sit there and meditate for a while, you will enjoy it. See the colors in the photo above, they are real.
The rest of the route to the summit is in sight all the time, and you will be there in half an hour.  The views from the summit are stunning. Eye-catching are definitely the numerous glaciated peaks in the southwest direction, all the way to the Wildspitze group and beyond.
The beauty of the area you may see in one of the photos. A few photos from my climb you may see below: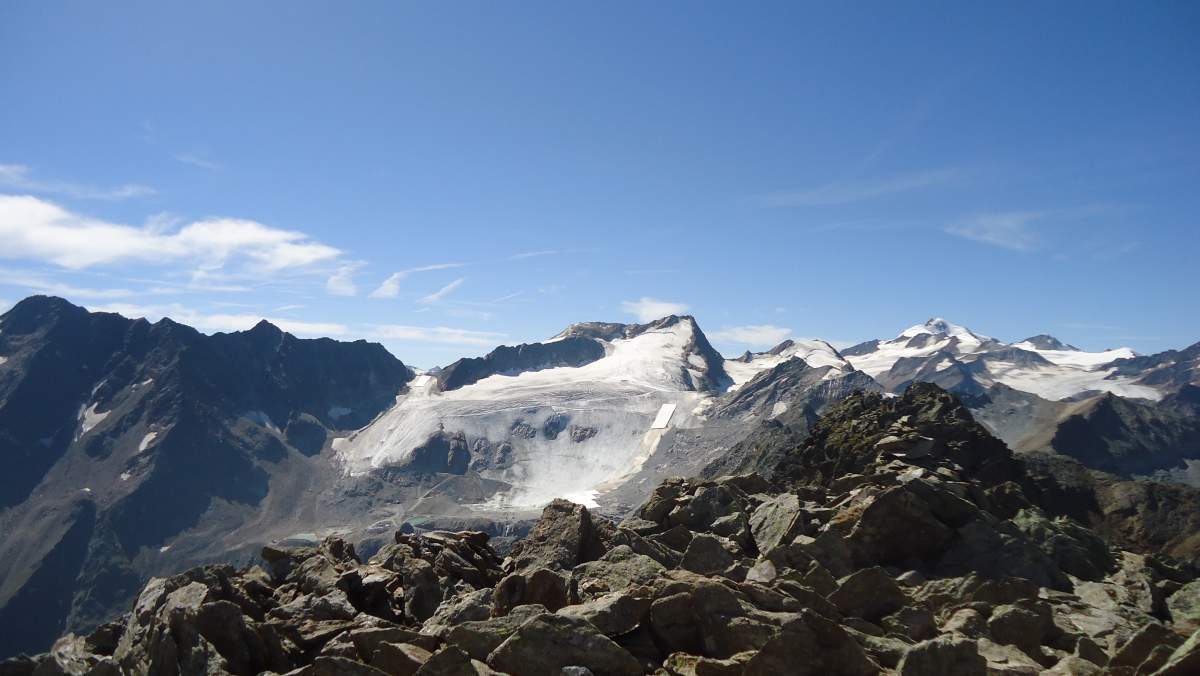 Equipment
You do not need any special equipment to climb the mountain. Here is a short summary:
For the clothing in the Alps in general, please see my another text.
---
If you are in the area you might like to climb Kreuzspitze, a nice peak close to Vent.
If you plan to go to this part of the Alps, you can make accommodation through Booking.com, they have plenty of options with fully equipped apartments and also hotels. I have used their services many times in the past.
Please leave some comments in the comment box below. I shall be happy to read them. Thank you.
---
Here are two YouTube videos about Schwarzkogel:
---