---
Legendary Reinhold Messner was attending the 44th Banff Centre Mountain Film and Book Festival in the period October 26 – November 3, 2019, where he presented his latest film The Great Peak: 150 Years Climbing History. My daughter Ivana was there and she managed to approach him and to get his autograph on a copy of my text about him.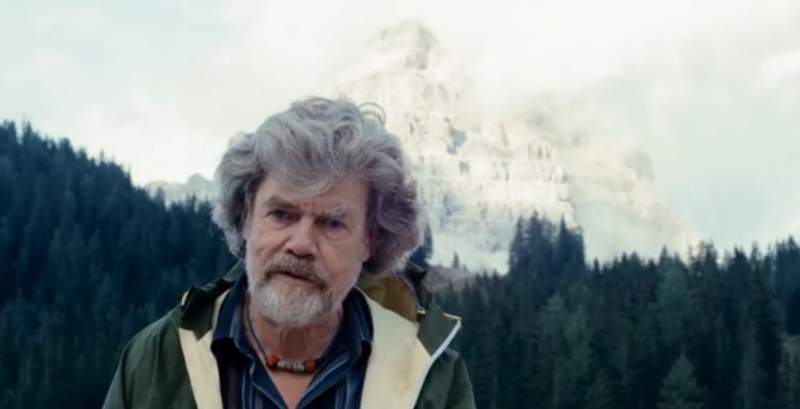 There was also an on-stage interview with Messner following the screening of his film. Perhaps you did not know, but Messner has written tens of books and authored several films. In 2006 he established a mountain museum committed to mountains and mountain culture.
I am honored to have his autograph and grateful to Ivana for providing it to me. How I feel about this extraordinary man you can read in my separate text where I summarized a few basic facts about him. So here it is, his signature which he was kind to give to Ivana when she showed him the copy of my text: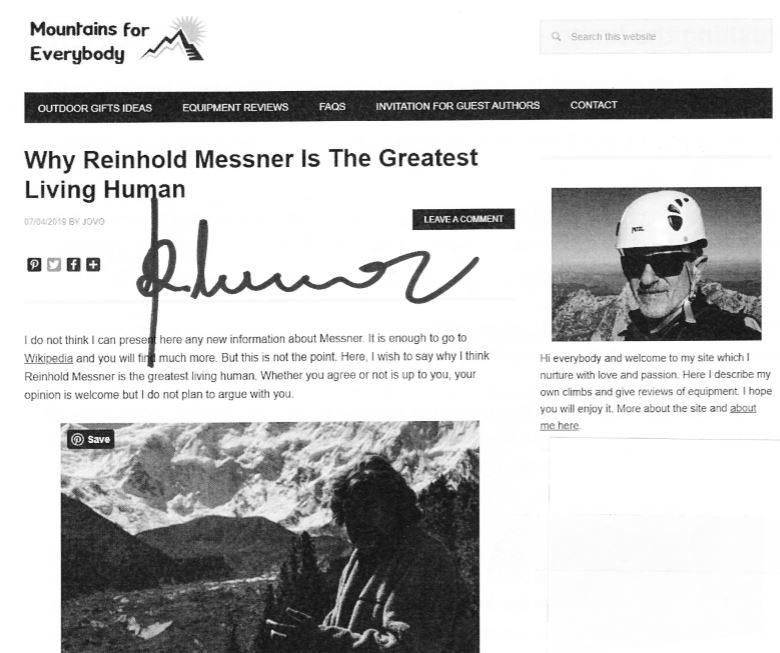 The film itself is about the Cima Grande in the Italian Dolomites' group which is known as Tre Cime di Lavaredo or Drei Zinnen. The film is celebrating the 150th anniversary of the first ascent. In my other text, you can see the video of Alexander Huber climbing this incredible mountain free solo. Here are a few details from Messner's film:
Last summer I had a chance to make a round tour around the Tre Cime di Lavaredo, and one of my photos below shows them in full beauty. The Cima Grande in the middle has a big part which is overhanging, yet Alexander Huber was climbing it free solo.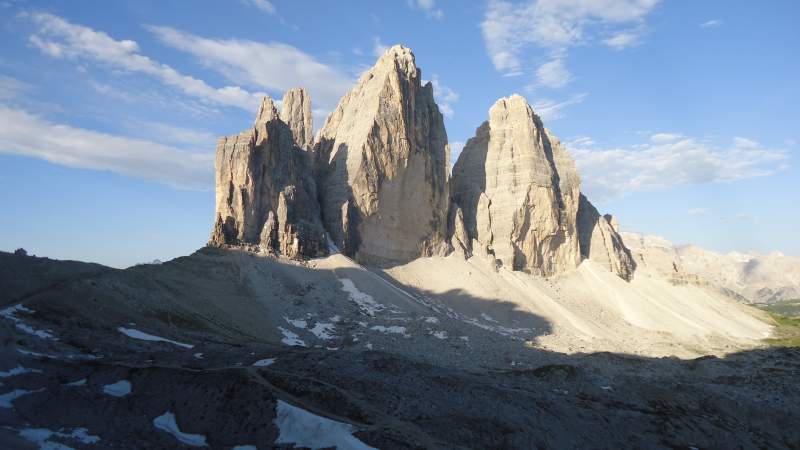 By the way, the Banff National Park where this festival was taking place, is an area of exceptional natural beauty. You can realize this if you check the text about Mount Temple which my daughter Ivana climbed recently together with the author of the text Yannick Griep.
Thank you for reading. I love to hear from you so please use the comment box below in case of questions or comments.
---