---
Monte Scorluzzo (3095 m) rises directly above Stelvio Pass (Stilfser Joch, 2760 m). The Stelvio road which leads to the pass is one of the greatest roads in the world. Such a high access by car makes the climb to Monte  Scorluzzo relatively simple. Here I provide a few details about the access route to the mountain.
---
[Mozart, Piano sonata 8, movement 1]
The access by car is one of the highest in all the Alps. In fact, this is the second highest pass in all the Alps, after Col de l'Iseran (2770 m). There are a few other higher roads (Ötztal Glacier Road 2830 m in Austria, and Cime de la Bonette 2860 m in France, but those are dead ends). Due to this, you will need less than 2 hours from the pass to the summit. But do not underestimate the altitude, you will feel it properly.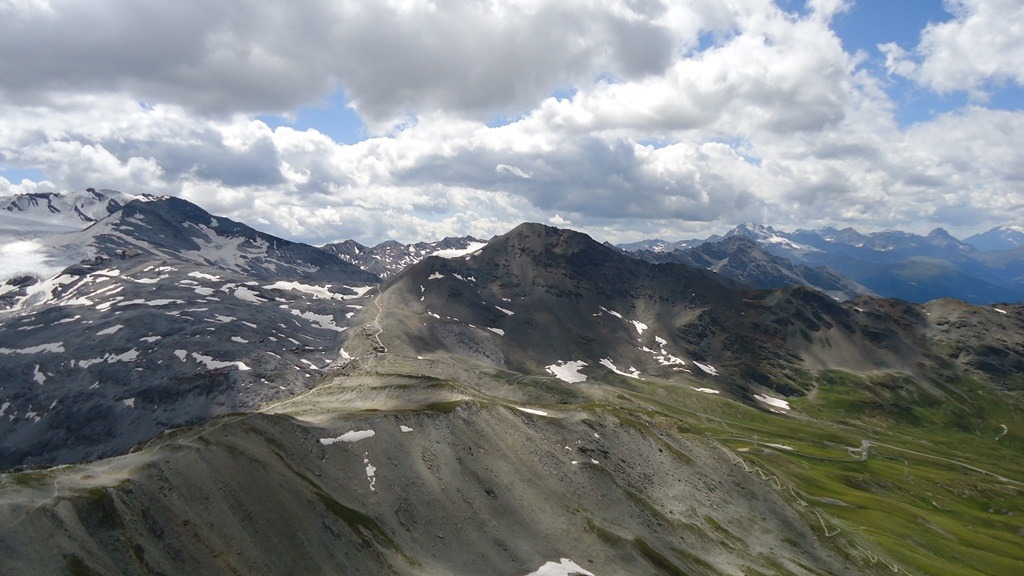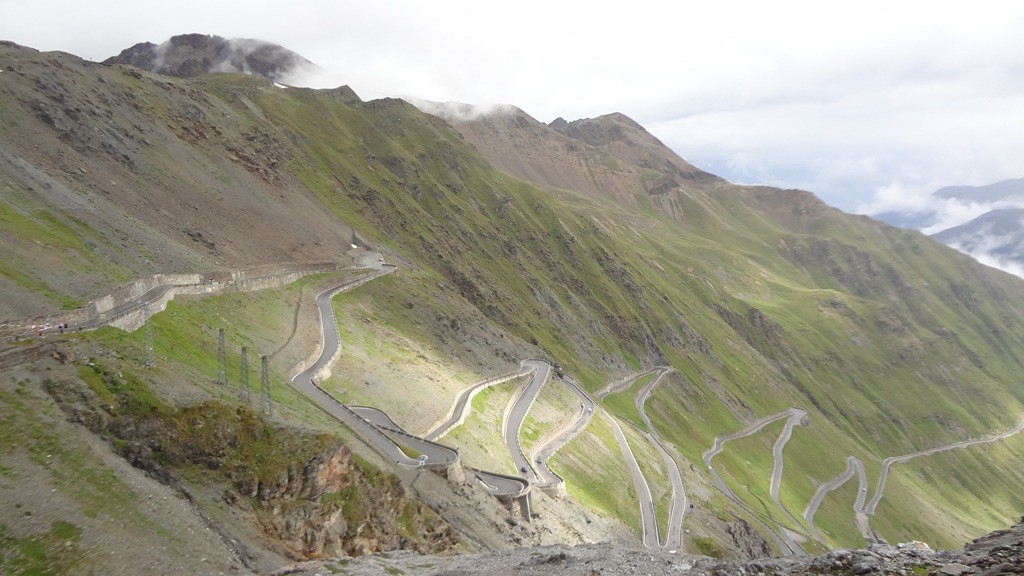 The coordinates of Monte Scorluzzo are:
Lattitude: 46.52178
Longitude: 10.4423
All the area around is exceptionally beautiful, though heavily urbanized. Hotels and a few mountain huts are everywhere around. The mountain can be climbed all the year round, but in the winter the access road to Stelvio pass is closed. However, there are lifts from the nearby Trafoi valley, and people are skiing in the area throughout the year.
About equipment
You will need no special equipment for this mountain. Any kind of shoes will be good. But having walking poles is highly recommended. Here is a short summary:
For the clothing in the Alps in general, please see my another text.
Our climb
I climbed the peak twice, once alone in a perfect weather, and the second time in the group of four and in very different conditions. That second time we (Ivana, Iani, Mitsuo and me) started early from Livigno, but only after I baked the bread which I proudly show in the picture below.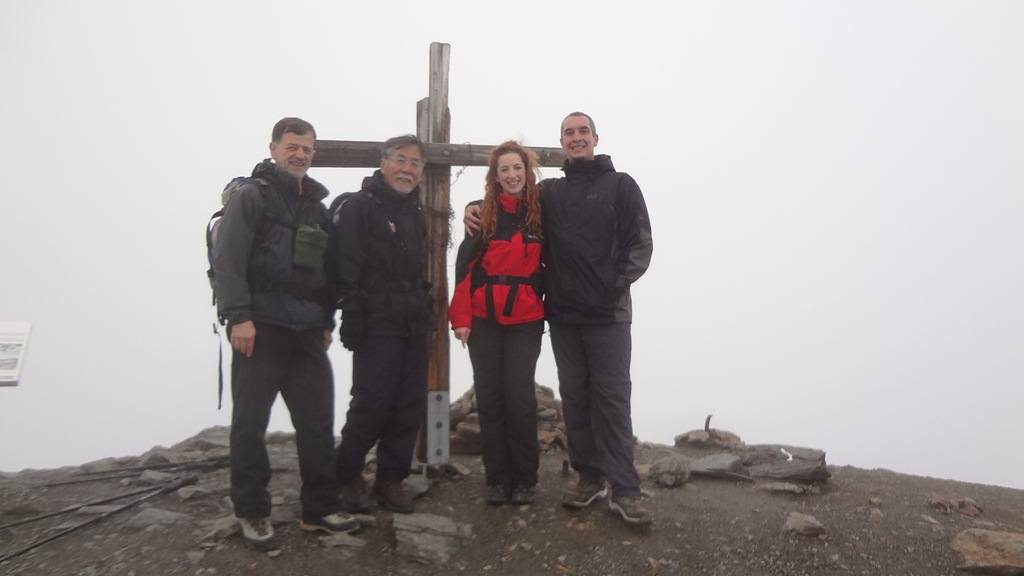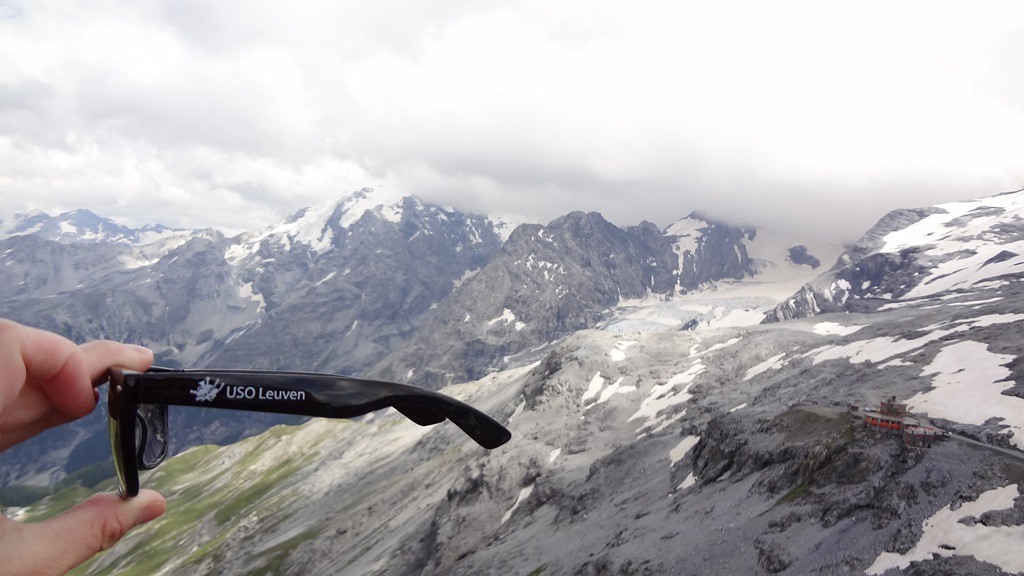 It was a long drive over Passo del Foscagno toward Bormio, and then up the mountain and enjoying all 36 turns of the south-side Stelvio road. During the climb, we were in clouds all the time and with no view at all.  Nevertheless, it was a great atmosphere and the photos here depict it.
The cross you see ion the pictures is, in fact, from the material which is there from the WWI. There are also trenches and barb wire everywhere around.
The weather improved later, and on the whole, this was a great day at a very high altitude. Hopefully, you enjoyed the photos.
---
We shall be happy to read any comments and to answer any question about Monte Scorluzzo, except about who was the first on the summit. Like Hillary and Tenzing, we agreed to keep it secret.


---