---
This text is aimed at giving answers to the following two questions:
What is Gore Tex Active Shell.
What is Gore Tex Active.
The terminology may be confusing. As you see, the names of the two products are similar but there are big differences in the meaning.
---
About Gore Tex Active Shell – what is it?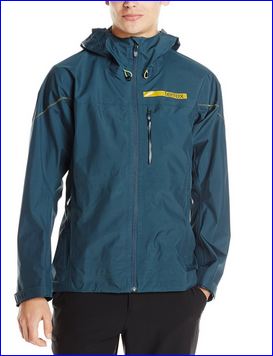 Gore-Tex Active Shell has been on the market for several years already. What makes it different from the usual Gore-Tex fabric is:
The waterproof Gore-Tex membrane is made thinner here.
The inner layer is integrated directly into the membrane, so the material is made thinner even more.

A

thinner, less than 40 denier outer textile is used.
I have described the usual Gore-Tex membrane in my another text so you should know that it is only 0.01 millimeter thick. So imagine, in this Active Shell design, it is made thinner!
---
You can see the structure of this Active Shell fabric from the video below.
As you realize this material has an enormously low Ret factor, <3. This puts it in the category of the most breathable waterproof materials. You can get some feeling about its breathability from this table from Wikipedia:

So the result of such a technology is a material which is ideal for running, cycling, cross-country skiing and all other activities with a lot of sweating. Its essential features can be summarized as:
This is an extremely lightweight material.
It is durably waterproof.
It is extremely breathable.
Here are some nice examples of Gore-Tex Active Shell items:
---
So now, what is Gore-Tex Active?
This is the lightest and the most breathable of all Gore-Tex materials produced so far. The reason for this is because:
The external fabric is missing so this is a

permanent beading material. 

The inner layer is made the same way as in the Active Shell construction described above. In other words, it is partially integrated into the membrane itself.
As a result, this is:
The most breathable Gore-Tex material ever.

It is less heavy than the Active Shell fabric.

It dries exceptionally fast.



It is extremely packable.
Obviously, this is a very fragile fabric and not something you would use as your working jacket when you go to some hard mountaineering tour. Abrasion is clearly an issue here, the fabric is great for bicycle riders and for runners, but this is not something you would want to have under your heavy pack.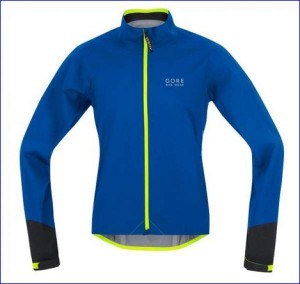 ---
See these great Gore-Tex Active items:
---
Conclusion
To conclude this text about Gore-Tex Active and Gore-Tex Active Shell fabrics, these are great materials developed with a very clear purpose: for highly aerobic activities where breathability is essential. However, for more hard mountaineering and other outdoor activities you might like to consider standard Gore-Tex or Gore-Tex Pro pieces of equipment, with a much more durable outer fabric.
Thank you for reading, it will be great to hear from you, there is a comment box below. Have a nice day.


---