---
The Sea to Summit Ultralight SI Sleeping Pad is self-inflating, insulated enough for up to two seasons use, and light and compact enough to be carried on the trail.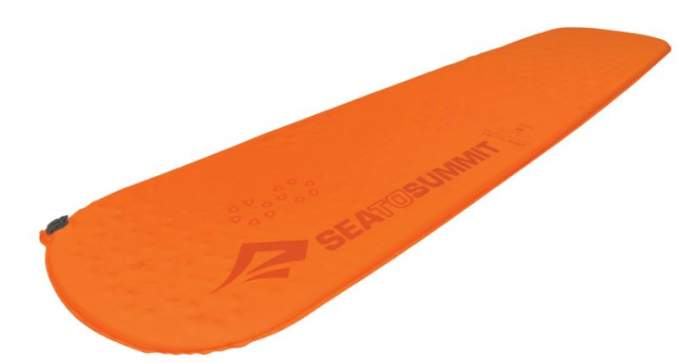 ---
Key features & benefits
Self-inflating.
4 Different sizes.
Very light & compact.
R-value 2.6.
Body mapping design.
Pillow lock.
Delta Core V technology.
---
What is in the name
The letters SI in the name of this Sea to Summit Ultralight SI Sleeping Pad indicate the fact that it is self-inflating. So you have open-cell foam inside the pad.
They use what they call the Delta Core V technology based on body mapping. This means vertical cut-outs in the open-cell foam that is inside the pad, see the picture. These cut-outs are not random, you have more foam and support where it is necessary. This design reduces the weight for up to 20%.

So this is a smart design, something similar you have in inflatable pads of the Klymit brand. Here, this also implies that the pad self-inflates faster than standard open-cell foam pads.
The pad is equipped with one patent-pending valve, and the pictures below show its multifunctional features. So you can roll up the mat without air sneaking back in as you go.
The pad comes with yet another feature typical for this brand, and this is silicone grip patches embossed on the mat. This is what they call the PillowLock, but in fact you have them in the head area to keep a pillow in place and also in the middle, so they work for the sleeping bag as well.
The fabric is a 30D woven polyester. With this all underneath your body, you have an R-value of 2.6. This is based on the new ASTM R-Value test standard.
Please see more in this short video:
---
Who is it for
Regarding the best use & climate, you have seen its R-value, so this would make it suitable for up to two seasons in the warmer part of the year. See also below about its weight and packed size to understand better who it is for.
Regarding the size, clearly this depends on the version you buy, they have it in 4 different sizes. But the XS is the size for small kids only, while S measures only 67 x 20 inches (170 x 51 cm) so this is also too small for most of adults.
Only R and L versions are true pads for adults, but the R pad is very narrow, see the numbers below. As you see, these are tapered pads so you have less width in the feet area.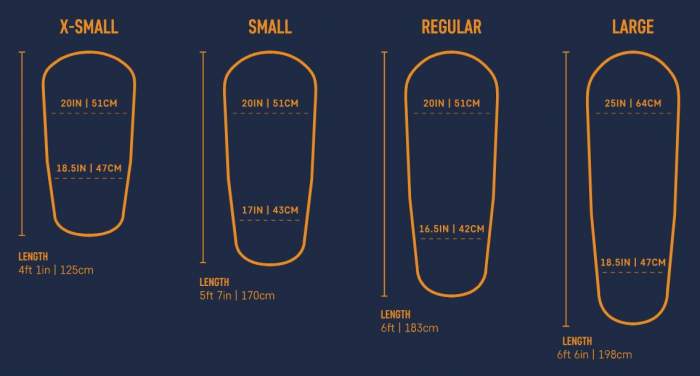 Regarding the weight, this pad is in the group of very light pads with its 1 lb 3 oz (550 g) for the size R. You can compare this with Nemo Flyer pad which is the same size but it weighs 1 lb 7 oz (652 g). So I have good reasons to include it in my list of best backpacking self inflating sleeping pads.
The packed size for the size R is shown in the picture, and the numbers are (L x D) 11 x 5 inches (28 x 13 cm). So it is indeed very compact when packed, and it is comparable to inflatable sleeping pads.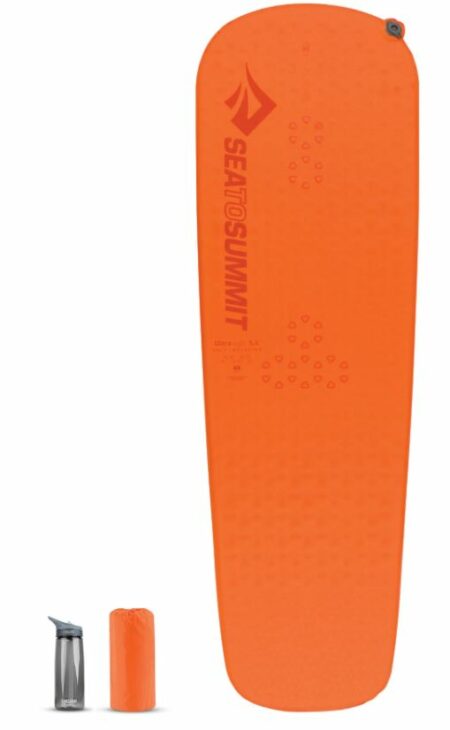 Regarding the price, it is very reasonable for a pad with such features and from this brand. There are several big online sellers, the links are given below so you can compare the updated prices.
---
Specifications
Type: self-inflating sleeping pad.
Sizes: XS, S, R, L.
Weight:
– XS: 13.9 oz (395 g).
– S: 1 lb 2 oz (520 g).
– R: 1 lb 3 oz (550 g).
– L: 1 lb 9 oz (720 g).
Dimensions (L x W):
– XS: 49 x 20 in (125 x 51 cm).
– S: 67 x 20 in (170 x 51 cm).
– R: 72 x 20 in (183 x 51 cm).
– L: 78 x 25 in (198 x 64 cm).
Thickness: 1 in (2.5 cm).
R-value: 2.6.
Packed size (L x D):
– XS: 11 x 4.25 in (28 x 11 cm).
– S: 11 x 4.75 in (28 x 12 cm).
– R: 11 x 5 in (28 x 13 cm).
– L: 13.5 x 5 in (34 x 13 cm).
---
Final thoughts & rating
In summary, this Sea to Summit Ultralight SI Sleeping Pad is very light and compact and this makes it incredibly versatile. This is even more so when you realize that they offer 4 different sizes so you can find a proper fit for you.
So this is a pad that can be carried in the pack, suitable for hikers and backpackers, for bikers, and you name it. It is reliable and you have one of the best known brands behind this product. Fully recommended.
Below you can see how I rate it against my usual rating criteria so that you can easily compare it with other items of this type:
BEST PLACEs TO BUY
For more options, please check under the category Sleeping Pads. Bookmark this site and come again, this will keep you informed because I add texts here regularly. Let me know if you have questions or comments, there is a comment box below. Have a nice day.