---
Etekcity Ultralight Portable Camping Stove with piezo ignition is a wonderful small tool, ideal for backpackers, hikers, and mountaineers.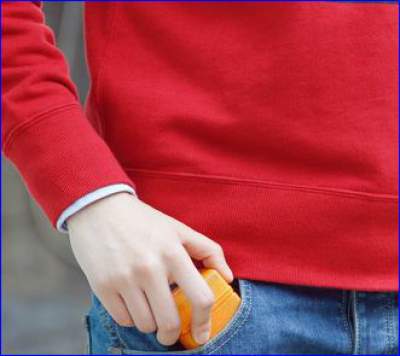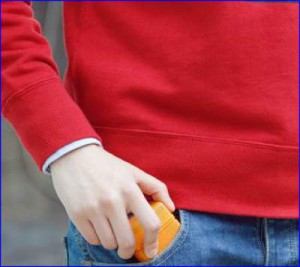 The stove comes with a nice carrying case, so small that it fits into your pocket. As the name suggests, you do not need a lighter or matches to ignite this stove.
---
General description
The stove is made of aluminum alloy and stainless steel, with a compact and collapsible design. It is strong but very light, ideal for ounce-counting backpackers and hikers. It is compatible with all 7/16 thread single butane/butane-propane mixed fuel canisters.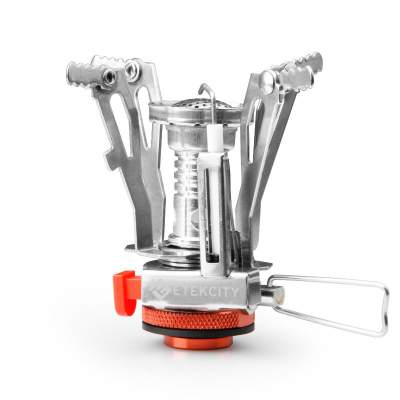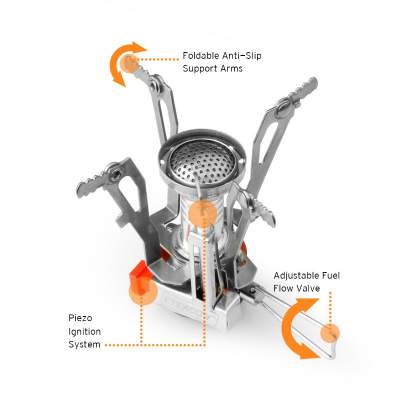 The design is very fuel-efficient. You have 4 foldable anti-slip arms, which provide a good support for up to 7 inches (18 centimeters) diameter pans. You can see it on the right.
Other features include:
Weight: 3.2 oz (91 g).
Size: 3.15 x 2.36 x 1.81 in (8 x 6 x 4.6 cm).
Output: 1.680 kilocalories /1.94kW/6.666 BTU.
Stove base material: stainless steel.
Support material: aluminum alloy.
Ignition: built-in electric spark ignition system.
Warranty: 1 year.
What is in the name
The words Piezo ignition in the title describes the fact that you do not need matches or lighters. If you have a bit if experience in outdoor cooking, you will know how annoying it can sometimes be to start a gas burner in windy conditions and at high altitudes. With this mechanism, this is far easier (when it works, but see the cons below).

What is in the box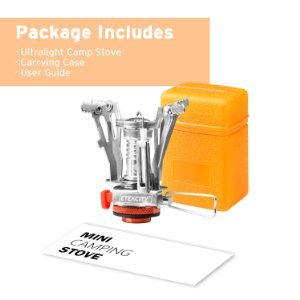 You will be surprised when you receive your ordered package. The design of this burner is exceptionally clever and it fits into a very small plastic carrying box which you will use to carry the burner in your backpack.
It is of the size of a double cards package. You can see it in the picture on the right.
Here is a video (4:54) where you can see how the tool looks like when it is delivered:
Conclusion & rating
Etekcity Ultralight Portable Camping Stove with piezo ignition is a nice small tool that will fit in any pack or in your pocket. I do believe it is worth the money, but like with any other piece of equipment, test it before you set off for a tour. Be careful in the process of screwing it on the gas bottle, do not press the ignition button accidentally. I see Etekcity as a nice tool to be used in camp together with the far more powerful
solar stove
.
The number of reports from Amazon users is enormous and the stove has received a very high average rating.
I always read first those with the lowest rate. So yes, there are many complaints indeed, as well as many great words about this tool. But this seems to be the case with every piece of equipment which you search for on Amazon or elsewhere, even with the most expensive ones. You will find complaints even in the case of the award-winning MSR PocketRocket 2 stove.
I guess the difference with Amazon, as compared with others, is that Amazon really allows for negative comments on the products, so you can get a more realistic picture about an item. In any case, read how I rate this stove:
Etekcity Ultralight Portable Outdoor Backpacking Camping Stove with Piezo Ignition
$13.99
Thank you for reading, I hope the text has been useful, if so please share it with others. I shall be happy to have some comment from you. If you have been using this tool then let us know about your own experience with it. Have a nice day.