---
This ALPS Mountaineering Outback Self-Inflating Air Mat is very thick and comfortable, built in two sizes, insulated, and suitable for any weather conditions.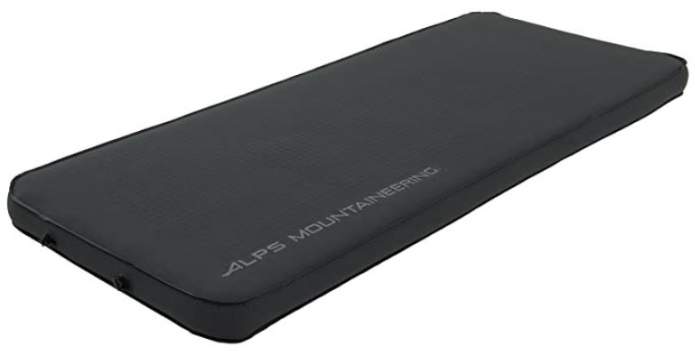 ---
Key features & benefits
Self-inflating pad.
Very thick.
Two sizes.
Great insulation.
Carry bag included.
---
What this is about
This ALPS Mountaineering Outback Self-Inflating Air Mat is a very thick outdoor sleeping item with no less than 4 inches (10.2 cm) of a cushion. This includes a pleasant fabric and vertically-cored foam. They claim that such an inner structure makes it easier to roll up, and it also reduces weight. But the pad is heavy, more below.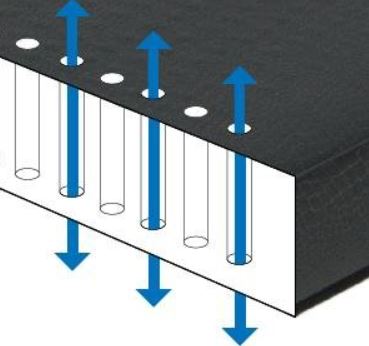 When you unfold the pad and open the valve, just leave it for a while to inflate itself. It takes some time so be ready for this. You can always blow some air in for extra firmness.
They use here what they call the Qwikflate valve that should indicate quick and easy inflation and deflation. The picture below shows how the valve looks with its cap: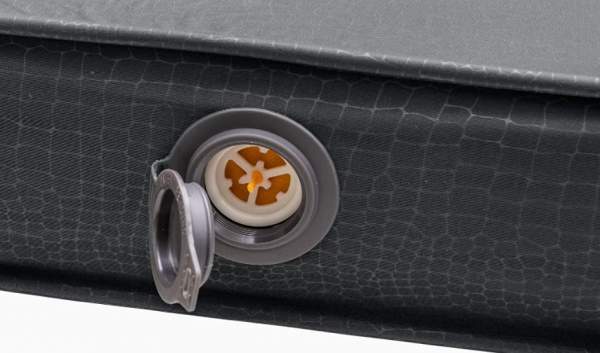 Below you can see some details, you can rotate it to inflate my mouth or to release the air. There is an option for fine adjustment when the valve is in its one-way position.
To deflate, simply start rolling from the side opposite to the valve position, and keep the valve in deflating settings. Keep the pad pressed by knees. You might need to repeat the process and close the valve when the job is done. Then add the included straps to keep it rolled.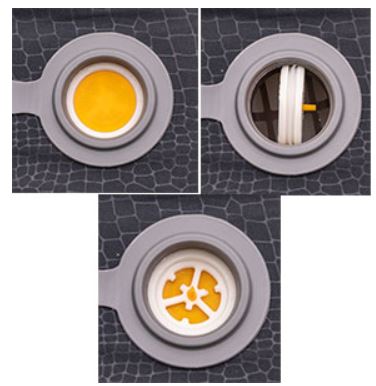 Materials 
They build this pad in two sizes, L and XL, and they both look large to me, you will see the numbers below. The mentioned foam adds lots of stability so the bounce effect is reduced to a minimum. If bouncing annoys you, this is the pad to consider.
They use two different fabrics. On the top, you have a 30D elastic and super-soft fabric, and I find this denier value a bit low. But on the bottom, you have a much stronger 150D material.
---
Who is it for
Size-wise, the pad is great in both L and XL, versions. Note that the XL pad measures 80 x 32 inches (203 x 81 cm) so this is enormous for a pad. The thickness is 4 inches (10.2 cm), so this is not the thickest pad around, but it is very stable and supportive. It is perfect even for side sleepers, there is no way you will ever touch the ground. I have added it to my list of best self-inflating camping pads.
Note that the width is such that it may be difficult to squeeze two XL pads in a 2-person tent. Take this Mountain Hardwear Mineral King 2 Tent with Footprint as an example, it is 137 cm wide. But two of them will get easily in a 3-person tent, see this Kelty Towpath 3 Tent to realize this.
Regarding seasons & climate, this is a pad for any weather conditions. The insulation is exceptional so the official R-value is 8.5. I doubt you will ever need more, regardless of where you are going to camp. I have all the good reasons to include this pad in my list of best cold weather sleeping pads.
Regarding the weight, well, you have seen all the great features, so this comes with some weight. The pad is indeed heavy, even the L-size is too heavy to carry anywhere, it weighs 6 lb 9 oz (3 kg). The same holds for the packed size which is not the best feature of this pad, the L size measures 30 x 10 inches (76 x 25 cm).
Regarding the price, it may look a bit steep, but this is a top-quality pad with some great features, so I would say the price is fair for the value.
---
Specifications
Type: inflatable sleeping pad.
Two sizes: L, XL.
R-value: 8.5.
Dimensions:
– L: 78 x 27 in (198 x 69 cm).
– XL: 80 x 32 in (203 x 81 cm).
Thickness: 4 in (10.2 cm).
Weight:
– L: 6 lb 9 oz (3 kg).
– XL: 7 lb 7 oz (3.37 kg).
Packed size:
– L (Lx D): 30 x 10 in (76 x 25 cm).
– XL (Lx D): 32 x 12 in (81 x 30 cm).
---
Final thoughts, rating, pros & cons
So if you need an outdoor pad to use in any weather conditions and to stay warm, this ALPS Mountaineering Outback Self-Inflating Air Mat is the one to consider. It is very comfortable and suitable for anybody, even for very tall people and for side sleepers. Bear in mind it is heavy and bulky, so this is not to be carried anywhere. Fully recommended. I have added it to my list of best sleeping pads for car camping.
The table below summarizes my rating and pros and cons, so although it is heavy and bulky it scores great:
Please check under the category Camping Pads if you need more options. Thank you for reading. There is a comment box below so let me know if you need help to choose a pad for you. Have a nice day.