---
UST TekFire Charge Fuel-Free Lighter is an excellent electronic lightweight and affordable 2-in-1 device suitable for any outdoor activity. Keep reading.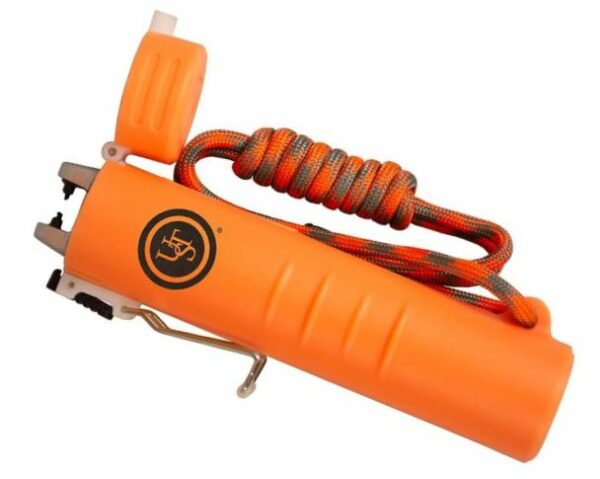 ---
Key features & benefits
No flame, electronic device.
Powered by USB-rechargeable 3000 mAh lithium-ion battery.
Windproof.
2-in-1 Lighter and phone charger.
USB cord included.
TSA-compliant for travel.
---
What this is about
This is one of several lighters from this brand, an ingenious design that works the same way on all elevations, perfectly suitable for any outdoor activity.
You have a 2-in-1 device here and this means:
A lighter.
An emergency power bank to charge your phone and other devices.
As mentioned above, it is powered by a 3000 mAh lithium-ion battery that recharges fully in 3 hours. The power bank and lighter work independently.
So when you use it as a lighter there is no flame, it is an electric arc device. The lighter has a 10-second time-out safety feature. They claim the lighter will last for thousands of ignitions. This is one of several items of this type from the UST brand, see some in the picture;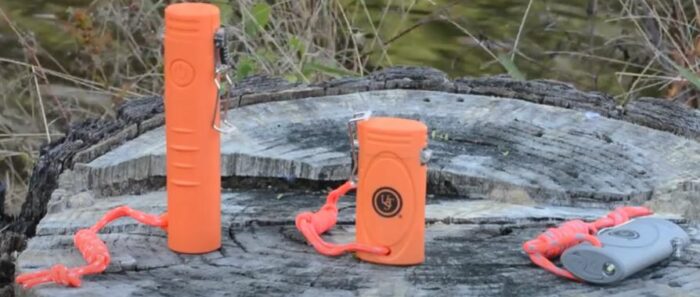 In this video you can see how you can use this UST TekFire Charge Fuel-Free Lighter:
To see how well it performs even after being in the snow for many hours, it is best to see this video:
---
Who is it for
To understand who this device is for, it is best to see some numbers. So this is a round tube with the dimensions around (L x D) 5.5 x 1.2 inches (14 x 3 cm), and it weighs 4 ounces (113 g).
Clearly, it fits in almost any pocket, the picture below shows it next to a smartphone to better understand its size: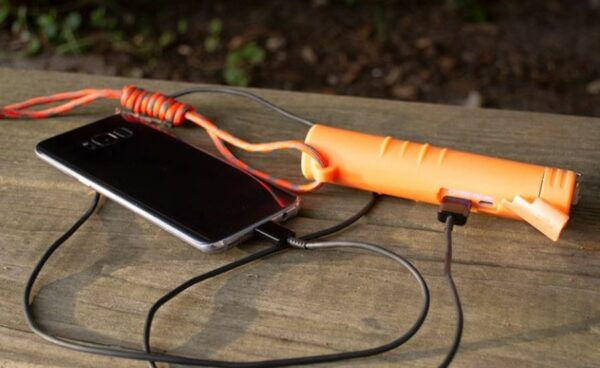 As mentioned above, this device is TSA-compliant so you can take it with you on your trips. It is very easy to use and to recharge. The pictures below show some details; they suggest to ignite the inner red core strand of their ParaTinder, but you have seen in the video above that you can start the fire directly on the wood.

The picture in the middle shows the 4 blue indicator lights. When the battery is full it will show all four constant light, and they will be flushing when charging.
---
Final thoughts, rating, pros & cons
So all in all, this UST TekFire Charge Fuel-Free Lighter is an excellent little tool for camping, backpacking, hiking, and for any other outdoor activity. Fully recommended.
Note that the UST brand has been around since 1936. The letters UST mean Ultimate Survival Technologies, and this tells you what they do. They have been manufacturing such camping, personal safety, and emergency preparedness equipment for decades already.
Here is my rating of this device, please have a look. It may be a bit long, but they have shorter models shown in the links below.
For more camp items please check under the category Camp Stuff. Note that we add texts here regularly, so bookmark this site and check occasionally for new outdoor items. Have a nice day.