---
Refuge Igloo des Pantalons Blancs (at 3280 m) is in the Wallis region of Switzerland, in the area of lake Dix. This is a very pleasant place, remote and beautifully built wooden half-dome structure. The refuge is perched on a rock surrounded by a glacier. There exists also a separate shed with wood and (a frozen) toilet.
[A. Dedic: Djevojka iz moga kraja]
Essential information about the refuge is as follows:
Longitude

: 7.36848 (7° 22′ 7.99″ E).

Latitude

: 46.04054 (46° 2′ 29″ N).

Capacity: 15-17 people.

Mattresses: available.

Blankets: available.

Stove: both gas and wood (as of July 2007).

Access route: from lake Dix dam, 3 hours and 30 minutes or more.
Guardian: no.
Water: from melted ice and snow.
Wood: available.
Owner: Le Club Alpin Suisse (CAS) Sion.
Open: always.
Payment: there is a box on the wall, visitors are supposed to put 20 Swiss francs in.
Nearest peaks to climb: Pointe du Cret (3322), La Sale (3646), Rochers du Bouc (3314).
Access roads, source – Federal Topographical Office: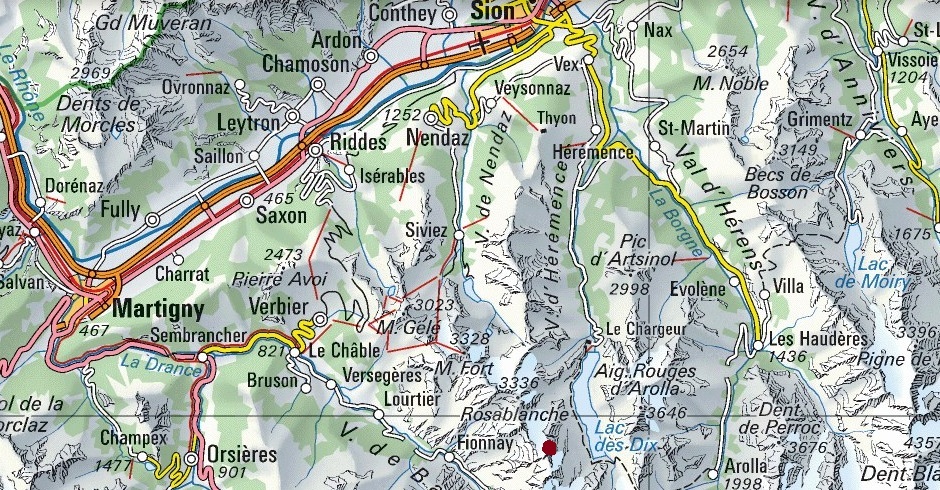 Map (courtesy of  © OpenStreetMap) of the two routes: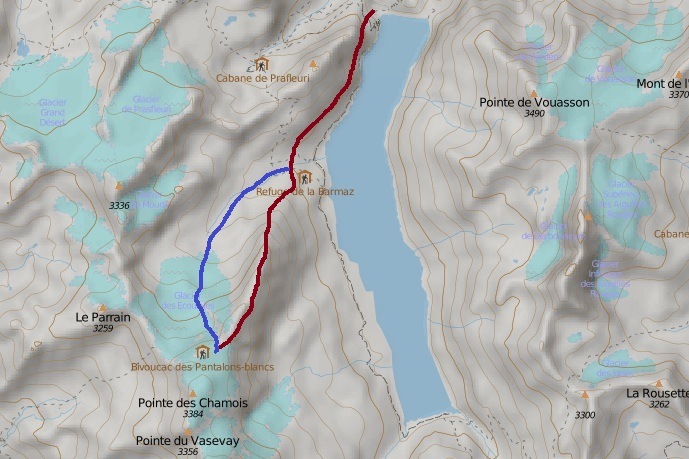 ---
My climb to Refuge Igloo des Pantalons Blancs

I came by car to the parking below the Dix dam (2100 m, Grande Dixence) which is an attraction for itself, 285 meters high. From the dam, I walked up to the Barma hut (2458 m), which is always open and with a guardian for weekends only. From this point, I continued to the summit of Rochers du Bouc (3314 m). The first part of this section is rather steep and demanding, with the total altitude difference of about 850 meters to the summit, but it is all the time just a walk-up. The upper part, closer to the summit is rather pleasant and with wonderful views, as may be seen from photos below.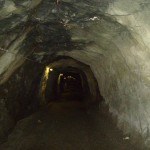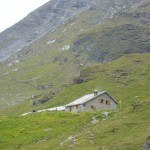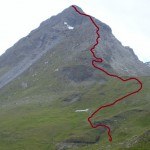 ---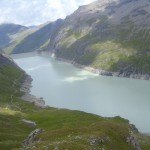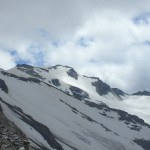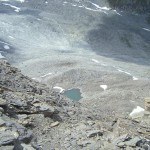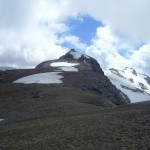 ---
The walk over the Rochers du Bouc is unproblematic except at one point when you pass the summit and start descending toward the short passage over a glacier in order to get to the hut. There is a fixed iron chain on a rather steep rock, perhaps some  8-10 meters long (see the movie below with a group of climbers which I found on YouTube, at 10:45). I did not have a rope to secure myself (did not know about this particular section), so sliding down the chain was a bit scary because of the deep drop below it.
But everything was fine and I was in the hut in  3 hours and 30 minutes from the dam.  The weather was fine all the time and my plan was to spend the night there. From the log-book which I saw there, it appeared that 12 people were sleeping the night before (it was Sunday). But I was alone, it was Monday (just to know how to choose if you decide to go there).
The wood was available, so I made a fire and cooked a soup after bringing snow from outside in a large pot. The atmosphere was just perfect. But the night was still young when the wind started, clouds descended on the area, and it became rather noisy. However I was very happy, the building is simply beautiful (just see these pictures bellow), it was warm inside, and I was in a great mood after eating and making a coffee.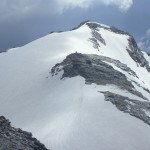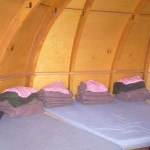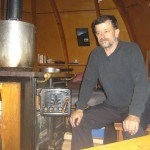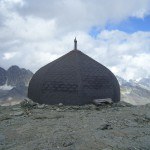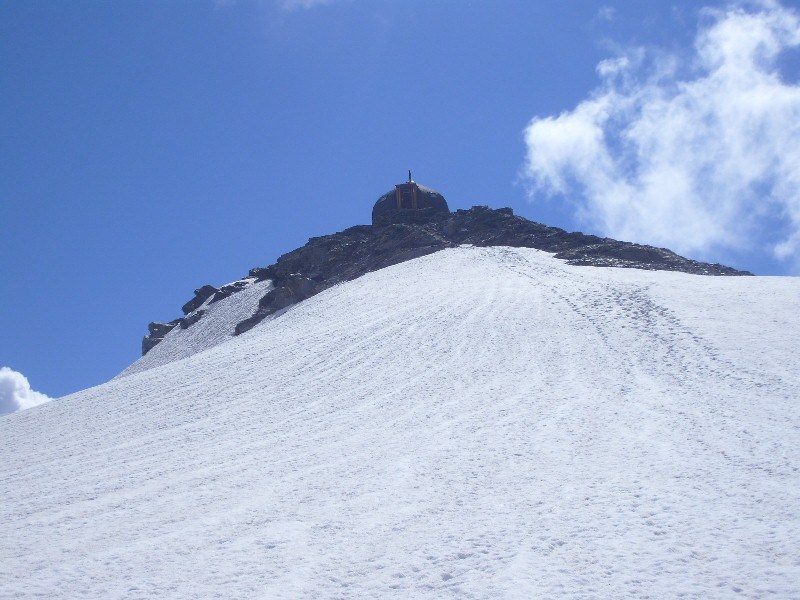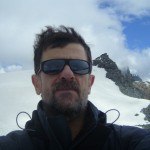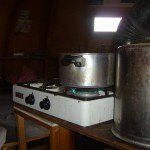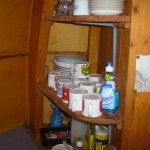 ---
It was much later during the night that I realized it was snowing. It was a mixture of snow and hail. This made me worried as I expected the section with chain would become tricky if it was covered with ice. Though there was no much choice but to wait for the dawn and to see the situation.
So with the first daylight, I decided to move back. At the chain there was snow and it was slippery, but I decided to ignore the abyss and climbed it up. The rest of the route was under snow and there were no marking visible any longer. So I kept the summit of Rochers du Bouc in sight and managed to pass it. The rest was easier, just following the ridge toward the lake which was soon in sight.
---
This episode describes how unpredictable weather can be at such altitudes, and it is compulsory to carry the necessary equipment even if it looks redundant.
I have described the normal route to Refuge Igloo des Pantalons Blancs, but there is another possibility to reach the Igloo. Instead of climbing  Rochers du Bouc, just continue along the glacier valley on the right side of the mountain (see the blue line on the map above, and also the movie below at 13:20).
Most of the time this is a simple walk along the valley, but for the final part, you will need all that is necessary for a steep glacier climbing (crampons, an ice axe, a rope and a harness if you are in a group). This is not a route for beginners and for those without equipment. I would not recommend going solo that way.
There are many nice peaks to climb around, see for example Rosablanche described in another page in the site.
Please leave some comments below, I shall be happy to read them and to answer any question.
---
Below is a YouTube video that shows ascending the normal route and descending along the valley. I hope you have enjoyed my story. It will be great to have your comments. If you have been there please share this with me.
---