---
What is backpack capacity or backpack volume is a question which you will necessarily face if/when you decide to buy a backpack for your outdoor activities.  Here I give some essential details.
What pack capacity to choose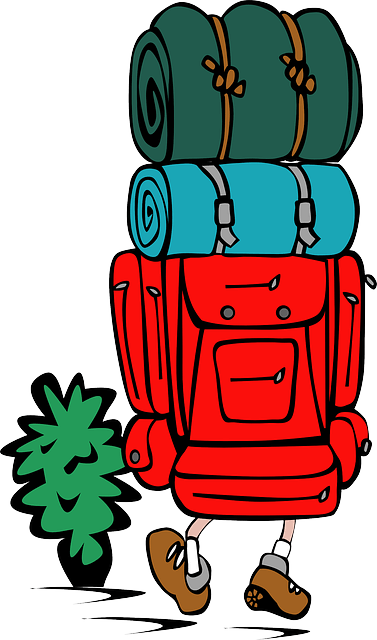 One thing is certain: do not look at any table which shows that a pack of a certain size is a daypack, or a multi-day pack, or expedition pack, or anything similar. This is not an exact science, all is individual and it depends on various factors like:
what you plan to carry,
what kind of equipment you have,
where you are going to sleep, under the stars or in a hut.
For example, if you are on an extended tour from hut to hut in the Alps, you will not carry camping stuff for sleeping. So a relatively small pack will serve the purpose nicely.
As you know, sleeping bags can be filled with synthetic insulation or with down, the former is heavier and bulkier, their packability is very different.
Also, tents can be of various materials, bulky or less bulky, dependent on the durability of the material, with several poles or a single pole, for one or more people, etc. The same is with other pieces of equipment. So first collect all your stuff in one place and then decide what size pack will suit you best.
My day-pack and weekend pack is a 38 liters Deuter, good enough for both purposes. This is because of many attachment/compression straps, and attachment loops. So what cannot fit inside, I shall attach from outside, on the bottom, on the top, on both sides. In such occasions, I look like the guy in the image above.
Pack volume units

The capacity of a backpack is expressed:
in liters (L),
in cubic inches.
Many packs described in this site have names which include the capacity in liters. Take just a few examples like Osprey Aura 50,  Kelty Redwing 44, Deuter Futura 32 etc.
Some top brands like Osprey and Gregory have various sizes within each of the generic name. These sizes are mainly with respect to various torso lengths, but almost always they also imply small differences in volume. Here are some examples:
Osprey Kestrel 48 pack. The generic name implies 48 liters, but in fact, the pack comes in two torso lengths S/M and M/L, which also imply two different volumes namely 46 and 48 liters, respectively.
Gregory Z55 pack. The pack is shown above. It comes with three sizes regarding the torso length: S, M, L, and in the same time you have three different volumes of 53, 55, 57 liters, respectively.
---
Other packs have their capacity in the name expressed in cubic inches, like Teton Sport Scout 3400 or Teton Sports Fox 5200 pack. For objects of the size of packs, the number in inches may be more accurate than the number in liters, but I do not think this is an important issue.
It may be useful to have a few numbers for volumes in both units, so here they are:
  Liters
  Cubic inches

10
15
20
25
30
35
40
45
50
55
60
56
70

610
915
1220
1526
1831
2136
2441
2746
3051
3356
3661
3967
4271
Roughly speaking, 1L is 61 cubic inches, and 1 cubic inch is 0.0164 liters.
Extra capacity of a backpack
Packs of some brands have names with two numbers. This is very frequently the case with Deuter's packs, many of them are described in this site. So you can have the names like these:
Deuter ACT Lite 65 + 10 (or just 60 10). This +10 implies extra volume that you can have in the pack. Practically always this implies a collar which can be expanded up to add extra volume. This also implies a floating lid to adjust for such an expanded volume, so you can raise it up by simply adjusting its straps.
Deuter Aircontact PRO 65 + 15 SL. The meaning is same, you can get 15 liters of useful volume by extending the collar.
I think this is a great option because such an extended collar does not add much extra weight, but it adds a lot of extra volume.
---
To conclude this text about backpack capacity or backpack volume, it may be important to know the volume of your pack just in order to make a comparison between packs if you have to choose. If you already have one, and have feeling about how much stuff you can put in, then choosing any other size should be far easier than if you are a complete beginner. There are many backpacks described within this site in my page about equipment, so please have a look, I am sure you will find what you need.
Thank you for reading and have a nice day.
---