---
Vasque Talus Ultradry hiking boot for men is a lightweight waterproof tool for fast day hiking and light backpacking tours, and for various other outdoor and daily life activities.
Key benefits
Durable, all-leather construction with few seams.
Waterproof.
Versatile boots for various activities.
Description
Vasque Talus Ultradry hiking boots are very comfortable and flexible, good enough for hiking activities with not so heavy backpack and for not too hard surfaces. This is because they are not so high and do not give enough ankle support and stability for very extended tours with heavy backpacks.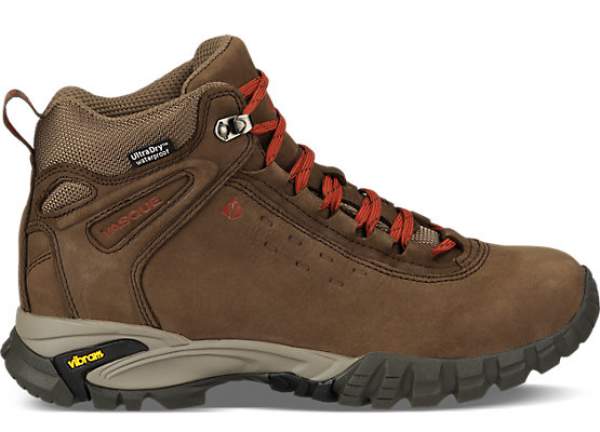 But they are very versatile as you can realize from the pictures. This is because they are not so bulky and strictly designed only for hiking. You will enjoy using them in activities at home, for work in the garden, and for commuting in rainy conditions. The point is they will keep you dry in every environment.
The boots are practically an all-leather construction. As you can see from the images, there is not much stitching in the front part, but on the back, this is a bit different. So the boots look classic, yet indeed you have a very modern lightweight design here, and a lot of technology in their sole construction.
The Upper
Here you have a waterproof nubuck leather in combination with an abrasion-resistant mesh in the collar. As the name of these boots suggests, inside you also have Vasque's proprietary UltraDry waterproof membrane for a complete protection from the elements.
You have 7 pairs of eyelets in total. The sock liner is removable and you can add your own if you need to do so.
The footbed is dual-density EVA foam, and the midsole (the layer between the footbed and the sole) is molded polyurethane.
The Sole
Here you have a Vibram Nuasi sole with XSTrek compound and angular, multi-directional lugs for the best traction, see the picture below:
The complete construction of the midsole and the sole is shown in the picture above.
Specifications
Purpose: day hiking, light backpacking.
Average weight: 2 lbs. 9 oz. (1168 g).
Upper: 1.8 mm waterproof nubuck leather and abrasion-resistant mesh.
Footbed: dual density EVA foam.
Midsole: molded polyurethane.
Outsole: Vibram Nuasi with XSTrek compound.
Vasque's UltraDry Waterproofing System.
Two widths: medium, wide
Sizes:
– Medium:  7 | 7.5 | 8 | 8.5 | 9 | 9.5 | 10 | 10.5 | 11 | 11.5 | 12 | 13 | 14.
– Wide: 8 | 8.5 | 9 | 9.5 | 10 | 10.5 | 11 | 11.5 | 12 | 13.
Here is a video by Vasque about their Talus boots, please have a look:
Pros & cons
My summary looks as follows:
 Cons
 Pros

There are complaints about durability.

Waterproof and breathable.
Out-of-the-box comfort.
Versatile.
Very good price.
I do not have objections to these boots. But bear in mind that they are rather low, do not have the best ankle support, and they are not for extremely hard conditions. But the point is they are not designed for such situations.
---
Vasque Talus Ultradry boots for women
So yes, there exists also Vasque Women's Talus Waterproof Hiking Shoe with the same basic features.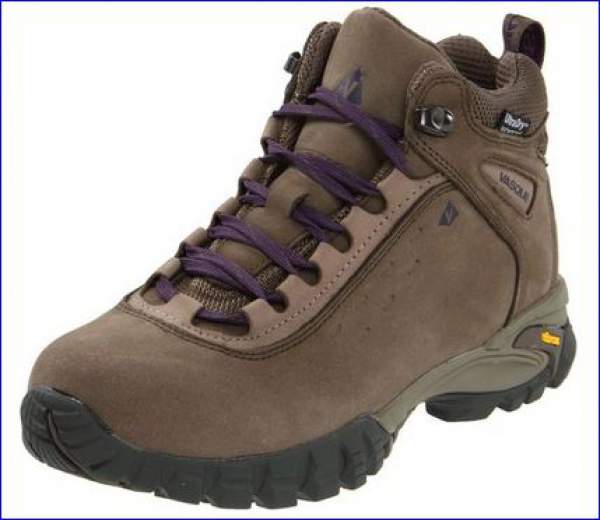 You might want to know that there exists also the Trek version of these boots: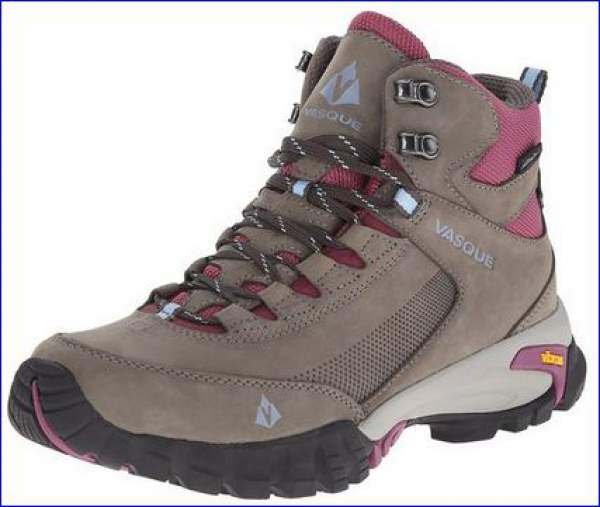 You will notice the overlays in the front part, which makes them different from the model above. In addition, these boots have 8 pairs of eyelets, with 2 metal pairs.
The same features may be found in the men's variant of these boots. You will notice that these are slightly more expensive.
Conclusion
So to summarize this text about Vasque Talus Ultradry hiking boot for men and women, if you need boots for occasional fast and light outdoor trips, for works in the garden, or for walks in the rain, this is a tool for you. They are very versatile boots and comfortable out-of-the-box, and you do not need an extended period of suffering to break them in. As you realize, the price of these boots is a real bargain.
Observe that two versions of these boots are presently available on the market, both for women and men.
If these boots are not what you need, please see more in this text about boots for men, and here for women. In particular for women, there are a few more models from the same brand presented in this site, the Taku boots, and the Breeze boots.
I hope this text has been useful to you. If so, please share it with others. It will be great to hear from you, there is a comment box below. Thank you and have a nice day.