---
This Timberland White Ledge hiking boots review is about one of the all-time best-selling products of Timberland. Presently, these boots are number one best-selling hiking boot on Amazon.
These are versatile and multipurpose boots built of a waterproof leather, which is made waterproof during the tanning process.
All seams are either sealed or an internal waterproof and breathable membrane is used.
Construction
White Ledge boots are surprisingly lightweight in view of the fact that these are all-leather boots. They are made of durable materials and comfortable. You will read that premium full-grain waterproof leather is used in their construction.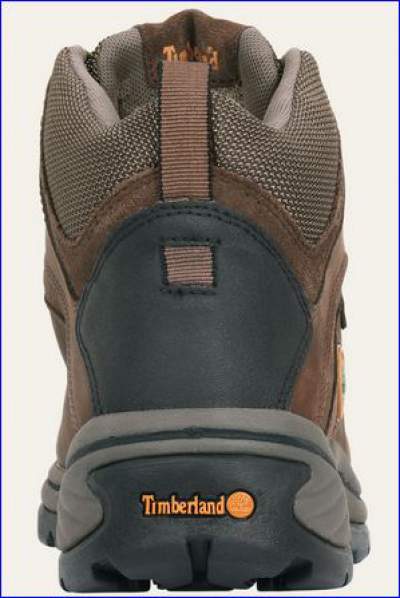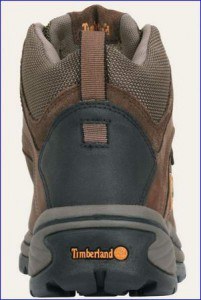 If you are not familiar with the terminology, full-grain leather refers to hides that have not been sanded, buffed, or snuffed. So this is the best quality leather, normally used for the top quality leather furniture and footwear.
Such a leather preserves its natural strength, durability, and breathability. Just to add that the second-best is top-grain leather, and then follow corrected-grain leather and split leather.
Breathability is yet another great feature of these boots and this is due to the technology used in the treatment of the leather for these boots.
The padding around the ankle is very thick and comfortable, and the same holds for the upper tongue, see the picture below. The body of the boots is practically one piece of waterproof leather, and you will hardly find any other model of a similar type that could match the weight of White Ledge boots.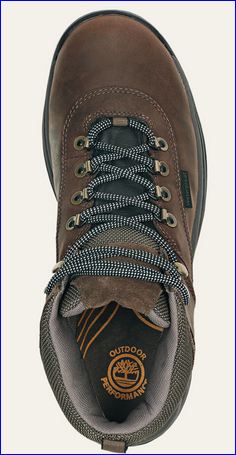 The boots are very comfortable in general. Many have reported a zero break-in time.
The sole is comfortable and very flexible. But this can also be a problem on very long hikes on a rough terrain. You would not feel good with these boots if you are climbing  Teide mountain, or Mount Fuji (these pages describe my climbs of those mountains, so please have a look). For such situations, I prefer boots with a much harder sole.
Inside, you have a removable dual-density EVA insole which gives a lot of comfort and cushion. It is perforated for extra air circulation.
You might want to compare these Timberland boots with yet another very popular model available on the market, Lowa Renegade GTX, so please have a look and observe the difference in price.
Size
Timberland White Ledge hiking boots are made for both men and women, and for kids as well. The models for men and women are available in the following sizes:
For men, US (EU) size: 6 (39), 6.5 (39.5), 7 (40), 7.5 (41), 8 (41.5), 8.5 (42), 9 (43), 9.5 (43.5), 10 (44), 10.5 (44.5), 11 (45), 11.5 (45.5), 12 (46), 13 (47.5), 14 (49), 15 (50), 16 (51).
For women, US (EU) size: 5 (35.5), 5.5 (36), 6 (37), 6.5 (37.5), 7 (38), 7.5 (38.5), 8 (39), 8.5 (39.5), 9 (40), 9.5 (41), 10 (41.5), 11 (42).
For a full list of sizes (for several other countries) please check here.
Please have a look in this short YouTube video (1 min 36 seconds) about While Ledge boots:
---
Summary of specifications & features
Best use: mountaineering, hiking, outdoor working, works in the garden
Seam-sealed waterproof construction.
Premium full-grain waterproof leather.
Moisture wicking textile lining.
Lace-up closure.
Rustproof speed lace hardware with 4 hooks at top.
Pull loop on the heel for easy on/off.
Round toe.
Removable dual-density EVA footbed, padded collar and tongue.
Solid rubber outsole with multi-directional lugs.
Platform: 0.75 in.
Heel: 1.5 in.
7 possible colors:

Colors of White Ledge boots available at Amazon.
Some pros and cons
These are popular boots and there are so many reviews available on numerous sites. I warmly recommend that you have a look by following the Amazon link below. Here is a summary of the possible cons and pros:
  Cons
  Pros

Too soft sole for rough terrain.
Complaints about traction.
Some have reported leaking.

Durable.
Very comfortable.
Ankle support.
Lightweight.
Very good price.
Conclusion
To conclude this Timberland White Ledge hiking boots review, these are extremely popular boots, versatile and reliable, with the price & quality combination which can hardly be matched. They are a great tool to use for occasional or shorter hikes, or as approach boots for mountaineers and climbers. Normally, you need to walk some 100 kilometers to break in some hiking boots. But this is definitely not the case with White Ledge. Note that there exist models for men, women, and for kids as well.
I hope this text has been useful to you. If this is so please share it with others in your favorite social media. Thank you for reading, and do leave me some comment below, I shall be happy to read it. I wish you a pleasant day.