---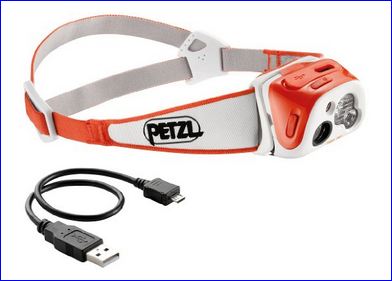 This Petzl TIKKA RXP Headlamp Review is about one out of 3 Petzl headlamps with reactive lighting technology. Those are:
Tikka R+.

TIKKA RXP.

NAO.
So this is an intelligent design, which means that the lamp adjusts instantly to the environment and provides the right amount of light for your needs.
My rate: 9.1/10.

I give a higher rate as compared to NAO headlamp. The price and weight are main reasons. You get Tikka RXP for half the price of NAO.
Best price and place to buy
The best place regarding the price and shipping conditions is usually Amazon.com.
As a start, please see this promotion video from Petzl:
Description
This lamp is suitable for mountain climbing, trekking, and backpacking. It provides an optimum ratio between brightness and burn time.
It is equipped with an integrated sensor which adapts automatically to changing light conditions. You need nothing to do manually. If you read something you will not be blinded by the light. As you look into the distance, the lamp powers up allowing you to see farther.
Its Lithium-Ion rechargeable battery that can be recharged through a USB, compatible with all types of USB chargers. It can also be powered by 3 AAA batteries.
To achieve an optimal performance you can download a free software from Petzl and define brightness and burn time appropriate for your planned activity.
Here are some data from Petzl about Tikka RXP lighting features:

TIKKA RXP – some more features
Multiple beam types: diffused proximity beam for short distances; a mix of powerful and diffused beams for medium distances; strong focused beam for great distances.
Red light.
3 lighting levels, determined by the split out between the power of the light and burn time. Those are: max power where the power is a priority; standard; and max autonomy where the burn time is a priority.
The highest output 215 lumens.
Weight: 115 grams.
Reactive lighting is the first that will turn on when you turn on the lamp, this is a default one. You can switch to 'constant'. The 'red light' is the third option.
The battery is in the body of the lamp. It can be charged without taking it out (but it can be taken out as well), through any USB charger. The USB cord is included.
Two adjustment points on the back. It can be adjusted to a climbing helmet.
Soft and comfortable strap.
Energy: 1800 mAh Lithium-Ion rechargeable battery (included).
Recharge time: 4.5 h.
Watertightness: IP X4 (water resistant).
---
I hope this text was useful. If this is not what you want, please read here about Petzl NAO Headlamp.
I shall be happy to read some comment in the box below. Thank you and have a nice day.


---