---
This Outdoor Research Lucent heated gloves review is about award-winning insulated and waterproof gloves designed for extreme temperatures. They are ideal for climbers and mountaineers, and for many other outdoor activities like skiing and snowshoeing. They are designed to provide heat all over the hands.
Description
These are gauntlet style insulated gloves. They are completely waterproof and breathable. In the specifications below you will see how the insulation layer is designed, there is more on the back of the hand than on the gauntlet and on the palm.
The construction is very durable. On the palm, you have very soft goat leather and some extra overlays for protection. The gloves are pre-curved and with a quite good dexterity in spite of the insulation layers.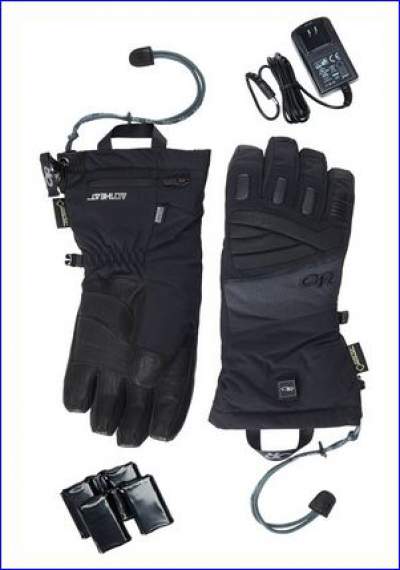 On the upper side of the gloves and on the upper sides of fingers you have extra protection with EVA foam.
Higher up in the wrist area you have elastic for a better fit around the hand, and clips to attach the gloves to each other. Above this section, on the wrist, you have a zippered pocket for batteries.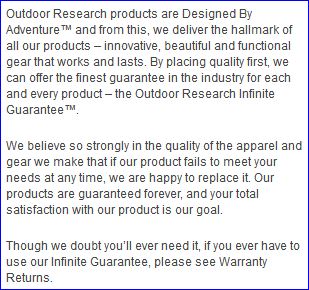 The gauntlet is with a cinch cord which you will use in case of extreme cold or if you want to put the glove under the jacket cuff. Obviously, you cannot do this with every jacket.
There is also a removable leash which you will put around your hand in order not to lose the glow.
In the moment of writing this text, there was a news about one Dutch climber who died on Mt Everest. A tragic story indeed. Gloves like OR Lucent are a proper tool for such an extreme environment.
AltiHeat Technology & what is in the pack
You have two lithium-ion rechargeable batteries.
There is also a charger for the wall outlet.
Three adapters are available as well, for US, UK, and EU.
You will store charged batteries in the mentioned specially designed zippered wrist pocket, and you will connect them to the internal installation.
Three modes of operation are available, high, medium, and low. This corresponds to the amount of heat the batteries will generate. So you will have about:
2.5 hours of heating with the high mode,
5 hours with the medium, and
8 hours in the low mode.
For all this, you have a single push button. You pass through all three settings and the button gives you red (high), orange (medium), and green (low). More about all this you may see in the video:
If you need an extra set of batteries, they can be ordered separately.
A lot of testing is behind these gloves, in all possible situations, in extremely cold conditions, and in wet conditions.  See a bit about this here:
Pros & cons
 Cons
 Pros

Very durable.
Reliable.
Quality materials.
Good insulation.
The reports of Amazon users are, as usual, some negative but with majority very positive. The average rate for these gloves at Amazon is 4/5.
The fit as expected statistics is very good, 88%.
Technical specifications & summary of features
Avg. weight: 17.9 oz (507 g, L).
Materials:
– GORE-TEX membrane.
– 100% nylon shell.
– Water-resistant goat leather palm.
– EnduraLoft insulation 100% polyester. You have 333 g on the back of the hand, 200 g at palm, and 133 g at the gauntlet.
ALTIHeat battery-powered heat technology.
Rechargeable lithium-ion battery.
Customizable Hi / Med / Low Heat settings.
Locking zippered compartment for batteries.
Durable, waterproof, windproof, and breathable.
Quick-drying.
Soft and tactile leather palm overlays.
Molded EVA foam knuckles.
Elasticized wrist.
Removable leash.
Pull loop.
Glove clip.
Carrying case included.
Conclusion
To conclude this Outdoor Research Lucent heated gloves review, there is a lot of technology integrated into these gloves. Outdoor Research is a renown company known for durability and reliability of the stuff they produce. They offer an infinite guarantee for their products.
Perhaps you might want to know that Outdoor Research has also developed heated mitts, with the same technology as the Lucent gloves presented here. If you need the usual non-heated gloves you might want to see my text with 5 best waterproof gloves for men.

Thank you for reading. If you find this text useful, please share it with others. It will be great to have some comment from you, there is a comment box below. Have a nice day.
Here is yet another short video, please have a look: