---
Outdoor Research Ferrosi Hoody for women is a versatile three-season breathable, wind-resistant and water-resistant award-winning jacket for all sorts of technical outdoor activities as well as for all-around use.
Construction and materials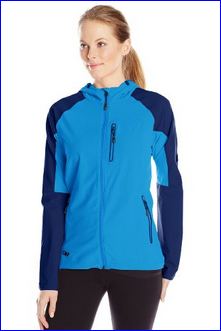 When it comes to the choice of materials (there are several different used in the construction of this jacket) and the design, presently it is hard to find something that would match the Ferrosi Hoody for women. This is the same combination of high-quality fabrics as in the model for men.
It is very breathable and wind-resistant, stretchy and comfortable.
The Ferrosi Hoody is between the usual fleece jackets and the rain jackets. It is not completely waterproof, not designed to be, so this is not a downside of this jacket, but it is rather water repellent. On the other hand, it is enormously quick drying.
This jacket is quite universal when it comes to its usability. I see it as a great jacket for hiking, climbing, backpacking, biking, and you name it. In cold conditions and in heavy rain you will use it as a nice protective layer beneath a breathable rain or hardshell jacket, this is a perfect combination indeed.
The biggest part of the jacket, on the front and on the back and under the arms, is a combination of ripstop nylon and spandex. So this is a very stretchy, lightweight, and breathable part.
Some other parts, like sleeves and shoulder sections, are yet another combination, Cordura with 9% of spandex (spandex is also known as lycra). So, as you see the very strong and abrasion-resistant material is used where it is needed most, and even there the jacket is made stretchy.
This all not only enhances the functionality of the jacket, bit it adds the note of an advanced material, and it contributes to its attractive design. This is a piece of clothing that you will love to wear in any occasion.
There is a drag cord and toggle on one side of the hem. On the cuffs, there is only elastic, no adjustability. This could be my only true objection to this jacket.
Pockets and zippers
There are 3 pockets in total, two are on the sides and one on the chest. They are all zippered and DWR-treated.  On the front, you have one full-length zipper, no snaps, no flaps.
The whole jacket can be stuffed into its own left-side pocket. You even have a loop there inside, so you can attach such a packed jacket onto your backpack.
The hood and collar
The hood is a bit simplistic by design, without a brim and with two adjustment points on the two sides; cords and toggles as usual. Everything is stretchy as expected, and the hood is helmet-compatible. The collar is rather low but this fits the design of the jacket; with such a collar it can fit as an under-layer with a rain jacket.
Differences with respect to the old versions
This jacket has been on the market for many years now, and the Outdoor Research company has been redesigning it in the past. So older versions of the model for women used to have a zippered pocket on the left arm, instead of the chest pocket in the latest version.
Another obvious difference between the previous versions and the new model is the design of the front zip. It is offset in the old model, so it does not end up directly below your chin but it goes considerably to the right.
This is just to know and to avoid confusion if you see the old version somewhere. Here is a useful video about OR Ferrosi Hoody Jacket for women, have a look:
Pros & cons, users' experience

  Cons
  Pros

No adjustability on cuffs.

Exceptionally stretchy.
Very breathable.
Lightweight.
Modern design.
Great materials.
A variety of color combinations.
Good price.
You will notice this jacket in various departments of Amazon. It is the same jacket all the time of course. One important detail to add here: Outdoor Research offers an infinite guarantee for their products. The company was established in 1981 by Ron Gregg, who died later tragically in an avalanche.
Here are a few words from the company, which bring tears to my eyes:  "In our world, it's not about chasing heroes; It's about being on the journey. It's not how often we get out as much as how often we want to be out that makes us who we are. Our goal is to do all we can to expand the tribe of people who share our belief that progress is spiritual and life is unimaginable without the quest."
I would warmly recommend you to read these field reports about testing the Ferrosi Hoody in real outdoor situations. Observe that the pictures given there show the previous version of the jacket.
---
Specifications & summary of features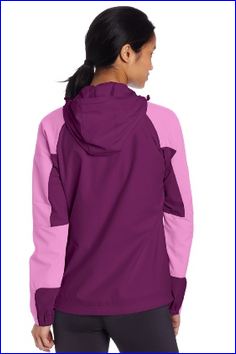 Avg. weight: 11 oz (313 g).
Standard fit.
Materials: 86% nylon, 14% spandex 90 D stretch woven ripstop body and hood – Cordura, 91% nylon, 9% spandex 120 D stretch woven shoulders and lower sleeves.
Water-resistant.
Wind resistant.
Abrasion-resistant.
Breathable.
Hybrid mapped construction.
Quick-drying.
Lightweight.
Movement-mirroring stretch.
Adjustable hood.
Single-separating front zipper.
Zip chest pocket.
Zip hand pockets.
The left-hand pocket doubles as stuff sack.
Carabiner loop.
YKK DWR-treated zippers.
Key clip.
Elastic cuffs.
Elastic drawcord hem.
Sizes: XS, S, M, L, XL.
Many color combinations:

---
Conclusion
To conclude this text about Outdoor Research Ferrosi Hoody for women by stressing the following. Jackets of this type are designed to provide breathability, mobility, weather protection, and they are supposed to be lightweight and versatile. Ferrosi Hoody satisfies most of these criteria exceptionally well. But note that this is a thin jacket, without insulation. So in cold conditions, you will need an extra layer underneath, or to combine it with a hard shell jacket.
Thank you for reading. If this text has been useful, please share it with others. I shall be happy to have some comment from you. Have a nice day.