---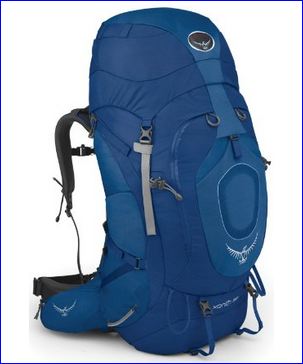 In this Osprey Xenith 88 review, I present a large pack for people who like to have with them all the gear they need. It can be used for tours of a few days, as well as for expeditions.
---
Description
What you will see in many reports as a description is 'attention to details'. Xenith 88 is designed for men, but there is Xena model for women. It is typical for Osprey to have such double men-women series, like in the case of Atmos & Aura series, or Aether & Ariel series.
As usual, each of these models come in 3 different sizes. Models for men are made in the size small (S), medium (M), and large (L). These correspond to certain ranges of torso sizes, see below more.
In addition to such a customization, both harness and the hip belt are also interchangeable. So when you chose them you should have 3-6 inches between the padding tips on the hip belt. Similarly, the harness should go around your shoulder till about 2-3 inches below your armpit.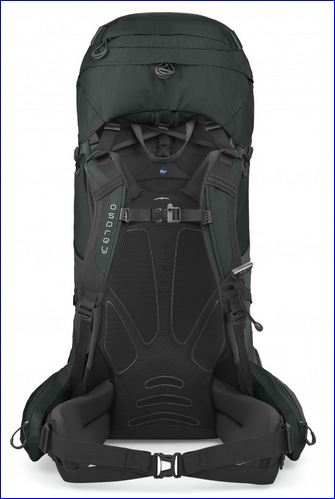 The hip belt is custom molded by the body temperature. This is due to the special different densities of foam which is used to make it; it remains stiff as it should but it fits the shape of your body in the most natural way, it is molded to fit it.
This molding can also be done in specialized Osprey Custom Molding Oven. Many have reported about how great this particular feature is.
Since this is a big pack, aimed at huge loads, all contact points are made extremely well padded and breathable. I have been reading various reports where people point out how incredibly comfortable this pack has been for them.
Osprey Xenith 88 is hydration compatible, the water bladder sleeve is on the back, through a separate opening.
The entrance to the main compartment is from the top and through 2 side zippered openings.  The other entrance to the main compartment is through the bottom compartment. The divider between them can be removed.
The divider is adjustable and can be moved up and down, in such a way you can change the sizes of both main and the bottom compartments.
The top lid is detachable and can be used separately as a hip bag, it has its own belt included.  The pack features stow on the go hiking pools attachments.
Pockets
2 pockets are on the hip belt,
2 side pockets on the lower part,
2 generously sized zippered compartments are on the top of the lid.
There are 2 very large zippered pockets on the front, with the vertically positioned zips.
Yet another large stretch mesh pocket is on top of these 2 pockets on the front face.
Please see this video with Osprey Xenith and Osprey Xena series presented:
---
Technical specifications and summary of features
| | | | |
| --- | --- | --- | --- |
| | M | L | XL |
| Cubic inches | 5370 | 5614 | 5858 |
| Liters | 88 | 92 | 96 |
| Lbs/Ounces | 5/4 | 5/8 | 5/11 |
| Kilograms | 2.38 | 2.48 | 2.58 |
Maximum dimensions (cm): 94 (l) x 35 (w) x 42 (d).
AirScape back panel with NeoSpacer harness.
Sternum strap with emergency whistle.
Adjustable torso length.
Lightweight peripheral frame.
Single aluminum stay.
Pre-curved BioForm CM moldable hip belt.
Twin ice axe loops.
External hydration access.
Side compression straps.
Silicon grip back panel print.
---
Note that the Xenith series includes sizes of 75 liters and 105 liters. The specifications for the Osprey Xenith 75 are given in this table:
| | | | |
| --- | --- | --- | --- |
| | M | L | XL |
| Cubic inches | 4577 | 4821 | 5065 |
| Liters | 75 | 79 | 83 |
| Lbs/Ounces | 5/2 | 5/6 | 5/9 |
| Kilograms | 2.33 | 2.43 | 2.53 |
You may want to read this manual from the Osprey company, about the Xenith and Xena series.
If this pack is too big for you, check its smaller cousin, the Osprey Xenith 75 pack. You can also compare Osprey Xenith 88 pack with these from the similar volume range:
Thank you for reading, I shall be happy to have some comment from you, there is a comment box below.