---
There are exciting news about Gregory packs for backpacking, new redesigns are announced for spring 2017. It is about men's Stout and women's Amber packs. 
Gregory Stout and Amber series
The Amber series is with specific women' s design and Stout packs are for men. If you are not familiar with these series by Gregory, there are several of them described in the site. You can read about Amber 60 pack and Stout 65.
The release of these redesigned models coincides with 40th anniversary of this renown company. Gregory packs are known for their excellent fit, performance, and durability and many of them have received awards by Backpacker Magazine, National Geographic Adventure, Popular Science, etc.
What is new in the new models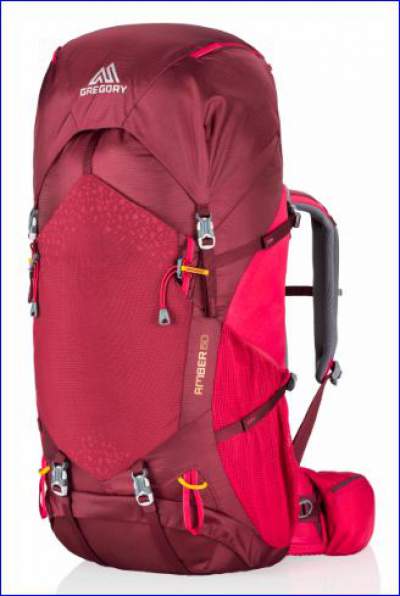 They claim that these Amber and Stout packs are entirely new although with old names.  The comfort and durability are not compromised, but apparently, the construction and features are trimmed to get a minimal weight.
• Both packs come in just one back length, however, the length is easily adjusted to any torso length using their TrailFlex adjustment system. Note that the presently available models come in 3 different sizes, but the torso length is not adjustable. So this is a big change indeed.
• This new TrailFlex suspension is a wishbone-type structure, excellent for stability and flexibility. It offers a very wide range of adjustment and the design of the back panel is such that it provides an excellent ventilation. So you can expect to have a very comfortable and lightweight, superbly ventilated pack.
• The largest models feature a fit-adjustable waist belt. This implies the following: when you adjust the belt, you can shift the pockets on the hip fins to the most suitable position. I must say this is a nice feature.
• Here are a few more details about both models summarized in tables:
 Stout packs

Volume (liter):
Weight (kg):
Carry weight (kg):
Frame:
Price, Euro ($):
 Amber packs

Volume (liter):
Weight (kg):
Carry weight (kg):
Frame:
Price, Euro ($):

28, 34, 44, 60, 70.
1, 1.08, 1.23, 1.63, 1.73.
na, 16, 18, 23, na.
One size but adjustable torso.
na, na, 145 (162), 160 (180), 185 (207).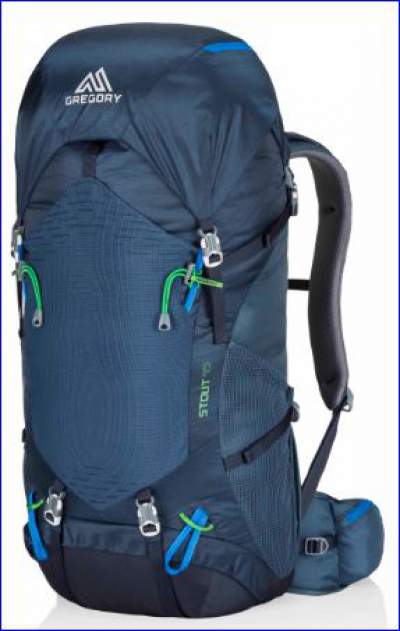 Now, you can compare this with the existing models. For example, the existing Amber 60 (S size) is presently 1.73 kg and the current price is $167. The new version will be 1.63 kg and around $207.
So indeed the new model is 100 grams lighter, irrelevant if you ask me. But the adjustable suspension can surely make the difference. Though see the price difference.
The existing Stout 65 (M size) is 1.75 kg and the price is $198. The same comments hold as above.
• As you see from the tables above, the women's Amber version is available in five sizes. The Stout version for men comes in four sizes.
• All models come with a very large stretchy mesh front pocket.
• The packs come with an integrated rain cover stored behind the front pocket.
---
So this is it, not much more to add this time. Stay tuned, more information will be available here very soon. For comments and questions please use the comment box below.
Thank you for reading and have a nice day.


---