---
Here is a 4 seconds long video of the Mount Fuji seen from a plane, totally fascinating. Obviously, there is a lot of air rising up along the slopes of the mountain, and this is what makes the obstacle to the stream of clouds. This is why the mountain remains free of them.
I have seen something similar from a close distance while climbing Mount Teide on Tenerife, this was my fifth climb. You can see some nice photos and my story if you follow this link. There was a storm everywhere around but the mountain was pushing the clouds away, somewhat similar to what you see in this short video.
Did you know that the height difference between the two famous volcanos is only 58 meters? Mt Fuji is 3776 meters and Mt Teide 3718 meters above the sea, literally (I mean above the sea).
[Music: Cathedral, by Agustín Barrios Mangoré.]
---
Seeing this video brings back a lot of memories. I climbed Mount Fuji 15 years ago, this was an overnight tour in order to be on the summit before the sunrise. I managed (without any headlamp) and I was on the summit well before the sunrise, but it was cloudy. You can read about this here.
Here is how it looked like, just a few photos from the summit: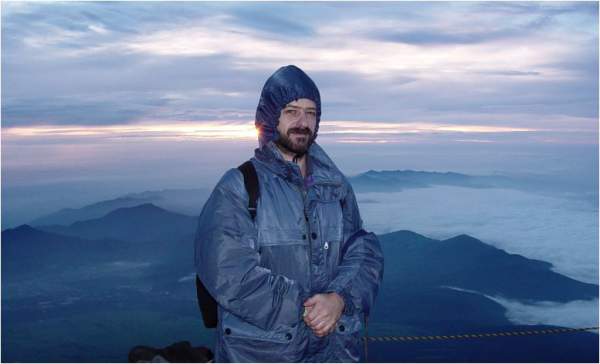 ---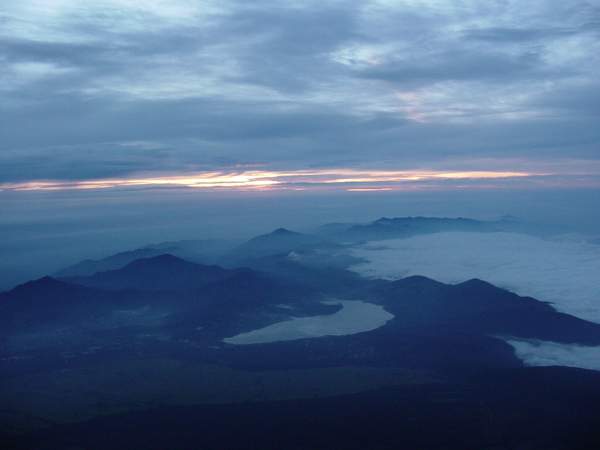 ---
Thank you for reading. Anybody climbed Mount Fuji? Please let us know how it was, share your experience, there is a comment box below.
---