---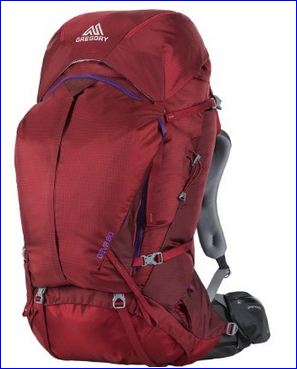 This Gregory Deva 60 review is about an award winning backpack for women, an ideal tool for mountaineering, climbing, and backpacking.
Deva 60 backpack comes in the following sizes:
extra small (XS),
small (S), and
medium (M).
In addition to this, within each size you have the possibility to adjust the harness in 2 different positions. So pretty much enough possibilities to fit the pack to your torso length.
Note, there is a new 2018 version of this pack, the summary of changes is given in this text.
---
Description
Deva 60 has Gregory's A3 suspension system with A3 meaning 'automatic angle adjust' properties. This implies independently moving 2 shoulder belts, as well as independently moving 2 fins of the hip belt. This independent pivoting will save you from rubbing and hot spots.
The rigidity is achieved by an internally integrated aluminum wishbone frame, plus an HTPE frame sheet.
The lumbar part has an added silicon grip, and the pack comes with an additional element for lumbar padding. This custom fit can be removed if you do not need it.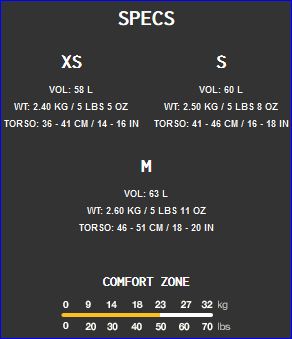 Pockets:
♦ There are 2 on the hip belt, one on each side, one of them is made waterproof.
♦ Two very big pockets are on the top lid, positioned left and right, and a separate pocket is inside the lid.
♦  One big pocket with a vertical zip is on the front of the pack.
♦ There is another pocket inside this front-face pocket, it contains the rain cover.
♦ 2 stretchy mesh pockets are on the sides of the pack.
Deva 60 pack has two main compartments. The top compartment is covered with a floating and removable lid, adjustable with height.
The loading is from the top and through the U-shaped zippered large opening on the front. All these features are available also in Gregory Baltoro pack.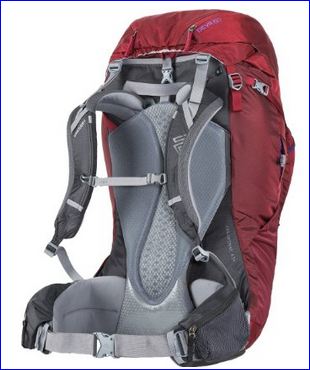 The bottom compartment is separated from the main compartment by a divider secured through 4 toggles. It can be removed making one single large tubular department.
The hydration sleeve can be used separately as a small backpack, it has shoulder straps with attachment loops, and daisy chain attachment points, and even a zippered pocket is available on the sleeve.
Gregory Deva women's pack is also available in sizes of 80 and 70 liters.
---
Summary of features and technical specifications
Capacity:
– XS 3539 cubic inches (58 liters);
– S 3661 cubic inches (60 liters);
– M  3844 cubic inches (63 liters).
Weight:
– XS 5 lbs. 5 oz. (2.4 kg);
– S 5 lbs. 8 oz. (2.5 kg);
– M 5 lbs. 11 oz. (2.6 kg).
Torso fit: XS 14 – 16 inches; S 16 – 18 inches; M 18 – 20 inches.
Waist/hip fit:
– XS 22 – 28 inches;
– S 22 – 28 inches;
– M 28 – 34 inches.
Material: 210-denier double diamond ripstop and 210- and 420-denier flat weave fabrics.
Frame: thermomolded polypropylene/HDPE/aluminum stay.
Response AFS women-specific suspension with pre-curved harness and hip belt with EVA foam.
---
Comparison with other brands
Here is a comparison table with Gregory Deva 60 pack (medium size) and several packs from other brands:
The table contains only a few basic features, but my ranking is based on overall impression and features. I give the same rate to Gregory Deva 60 pack as to Osprey Aura AG 65.
---
My overall impression about this pack: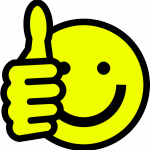 I hope this Gregory Deva 60 review has been useful to you, and I shall be happy to have some comment in the comment box below. You might want to check also this new 2018 Gregory Deva 70 pack.
In addition, you may compare it with these top class backpacks from the same capacity range:
Thank you for reading. It will be great to have your comments in the box below.
---