---
Columbia Peakfreak shoes series includes several very similar models. In this text I present the two of them that looks identical, but they are in fact very different, one is waterproof and the other is not:
Columbia Men Peakfreak XCRSN XCEL trail running shoe.
Columbia  Men Peakfreak XCRSN XCEL Outdry shoe.
See below details about each of the two models.
Columbia Men Peakfreak XCRSN XCEL trail running shoe
Best price & place to buy
The best place regarding the price and shipping conditions is usually Amazon.com.
These are shoes I have been using in the past half a year or so. I bought them when I was on Tenerife island. Have not used them for hiking or trail running, I have had some other tools for that purpose. So far I have used them only for walking.
But I have no doubt that these shoes are great for trail running, as their name suggests. The grip is indeed excellent and the sole looks far more aggressive than the sole of ordinary shoes for long walks.
These shoes are pleasant, with a nicely padded non-gusseted tongue and a comfortable synthetic upper. You have synthetic laces and 5 pairs of webbing eyelets plus one metal pair on the top. One extra webbing eyelet is in the front section, visible in the pictures.
My impression is that the shoes are a bit narrow. In some reports, I have seen somebody complaining about this issue. I would not complain about it, but it is good to bear this in mind if you have an exceptionally wide foot.
Inside you have an anatomic footbed, removable and very comfortable, you can see it in the photo of my own shoes below. The outsole is true non-marking, hard rubber with deep lugs, good stuff.
You might want to compare these shoes with a very similar and very popular Merrel Moab Ventilator, described elsewhere in this site. These Columbia shoes are slightly lighter and definitely far less expensive.
Here is a very short video about Columbia Men Peakfreak XCRSN XCEL trail running shoe, please have a look:
Pros & cons
I do not have any true objection regarding these shoes. After some 6 months of using them, I think I have a clear picture about their quality. Though I repeat again, I have not been using them for trail running.
 Cons
 Pros

Very good price.
Lightweight.
Very comfortable.
Very durable.
Great grip.
Very breathable.
You can see below how Amazon customers rated Columbia Men Peakfreak XCRSN XCEL trail running shoe. My own rating is 8.9/10.
On the right is fit statistics, good to bear in mind when you order the shoes online.
Technical specifications & summary of features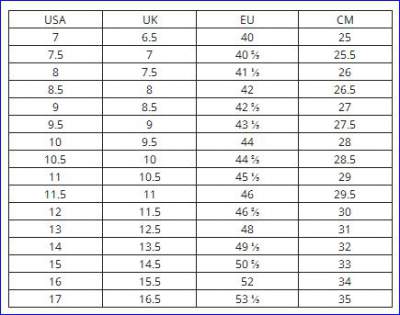 Weight (for size 9), per shoe: 11.2 oz (320 g).
Textile with welded synthetic overlays aimed at providing extra support and protection.
Material:
– Upper: Textile with welded synthetic overlays.
– Midsole: Techlite lightweight midsole for long-lasting superior cushioning, and high energy return.
– Outsole: Omni-Grip non-marking traction rubber.
Lace-up trail runner.
Padded tongue and collar.
4 colors available at Amazon.

---
Columbia  Men Peakfreak XCRSN XCEL Outdry shoe
This is the waterproof version. The design is completely the same as in the shoes presented above. There are more colors available for this waterproof version.
The price is considerably higher of course, this is a rather different item from the technological point of view.
The differences with respect to the model described above are the following:
OutDry waterproof and breathable construction.
Weight (size 9, ½ pair) = 12.9 oz (366 g). So these are slightly heavier. The reason is the membrane of course.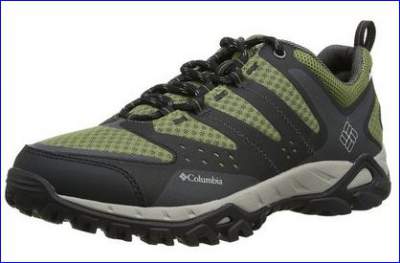 You might want to compare this waterproof model with the Merrel Moab waterproof shoes which I have been using for many years now, described in my another text in the site. Yet another model worth seeing are these Oboz Crest Trail shoes launched in 2017.
This video shows OutDry technology used in the waterproof version:
Best price & place to buy
Here is yet another short video about Techlite technology:
Conclusion
In conclusion of this text about Columbia Peakfreak shoes, you realize that these two types are the same by their design but very different with respect to their purpose. The waterproof version is breathable of course, but this breathability can never match the breathability of shoes without a membrane.
So if you are going to use them in a dry environment, you do not need to spend two times more by buying the waterproof version. But if this is about a rainy and wet environment, you should go for the waterproof model.
These are great shoes, I know this from my own experience. I can fully recommend them to anybody. Yet, if you feel they are not the best option for you, please see this great Salomon's model, Salomon XA PRO 3D Trail Running Shoe, and these technical Salewa Wildfire S GTX Shoes.
Thank you for reading. If you find this text useful, please share it with others. I shall be happy to have some comment from you, there is a comment box below. Have a nice day.