Mountain climbers have found the remains of a plane that vanished more than half century ago in 1961. This was a mysterious tragedy in which most of players of a Chilean top-division football team were killed. There were 24 people on board of the plane.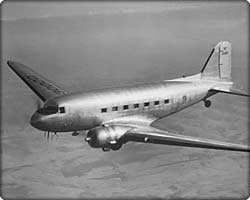 The plan was DC-3, a very popular at that time, and some people claim the greatest plane of all times.
According to the news on yahoo, the wreckage is at an altitude of 3200 m, and about 360 kilometers in the south of Santiago de Chile. Mountaineers have reported to have seen bones on the site, and the location is kept secret for the time being.
This discovery should put an end to the long-standing mystery of the tragedy when the plane vanished on the flight to Santiago carrying footballers home from a match in Osorno. The last message received from the plane on April 3, 1961 was about ice on the wings and propellers.
---