---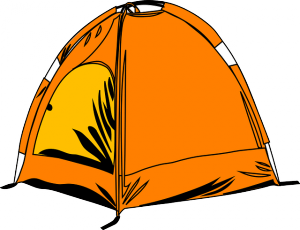 Accommodation in the Alps can be arranged through several reliable agencies which I myself have been using in the past.
When I go for climbing in the summertime, I rent flats in mountains, and the usual reaction of people is like 'it must be expensive there'.
Staying in Switzerland may indeed be expensive, but there are ways to find a good and inexpensive place to stay even in such a country.  Here, I am going to say a bit on how to find a reasonably good place for you, and not to spend much.
[Bach: Chromatic phantasy BWV903]
I would like to stress first that there are many ski resorts throughout the Alps, and in summer time you may always find a good place to stay in various kinds of dormitories and apartment blocks in such areas. And more importantly, the prices in summer may be considerably lower than in winter. The same holds for flats in private houses.
There are a few reliable agencies whose services you may use to find what you want. I have been using a few of them, so I am able to provide some first-hand information for you.
Interhome
This agency I used many times in the past, and not only in mountains. I used it to find accommodation throughout Europe. But here I shall focus on what they offer in mountains. The information they provide on their site is reliable, flats are well described and with pictures. What you see is indeed what you get.
This is January 2015 and I am going to check for a few places in Switzerland for next summer, to show you what you may expect. Usually, it is not necessary to make reservations so well in advance, although you may have some discounts in this case.
Similarly, they have discounts for 'last minute reservations' and in such case, you may get it for 30 percent cheaper. But you understand that this may be risky and you certainly have much less choice to choose.
---
So just as an example, I searched for August 15, 2015 for an object in Siviez and here is the result, for two persons and for one week: 181 E. This is a ski resort, and it is a bit separated from populated places like Nendaz, but there are some shops in the building itself. Though supermarkets are in Nendaz, so if you have a car this is no problem at all. I was staying in the same building twice.It may be interesting to check prices for camping somewhere in the valleys below, and you will realize that you would not pay much less. However, when you are in Siviez, you are at high altitude (around 1800 m) and hiking and mountaineering trails starting literally immediately from the entrance to the building.
---
Here is yet another example in Saas Fee, 387 E per week for two people. This is more expensive because you are in the village itself.
---
Yet another place where I was staying myself is a pleasant house in Tasch where you will pay 412 E per week for tho people.
With this, you may already have an idea about prices. All places are equipped with everything you would normally need at home for cooking and for sleeping. There may be some differences from place to place, which determine the price of course.
You may easily search yourself for various other places, just click on the Interhome picture above and chose the area.
---
Casamundo
This is yet another agency I used in the past. It offers a great variety of objects, the layout of their site is clear and you will easily navigate through it. Many objects offered by Interhome you will find also at Casamundo, but you might find some others as well. It is worth checking both of them.
You may search for the objects I mentioned above. For example, you may try to locate Switzerland, Valais, Siviez and this will lead you to the same objects mentioned before, with the same price.
---
If I search for accommodation in Austria, Tirol, Otzal, Solden, and choose next summer and August 15th as the starting date, it leads me to an object where I see the price 212 E per week for 4 people (this is in the moment when I am typing this). So this will allow you to get some idea about inexpensive accommodation in this part of the Alps.
Similar objects I can find in Vent, which is a village close to Solden, in the heart of Austrian Alps, and from this perspective similar to Livigno in the Italian part of the Alps. Though it is much smaller, and mountains directly surrounding Vent are considerably higher as compared to those around Livigno.
Booking.com
This company is known worldwide and it offers not only accommodation but also travel support. I have used it many times and not only for vacation travels but also for business purposes.
---
So with this, you can get some idea on how to find accommodation in the Alps. I hope this text has been useful to you. Please leave a comment below if you have any question, I shall be happy to help you.
---